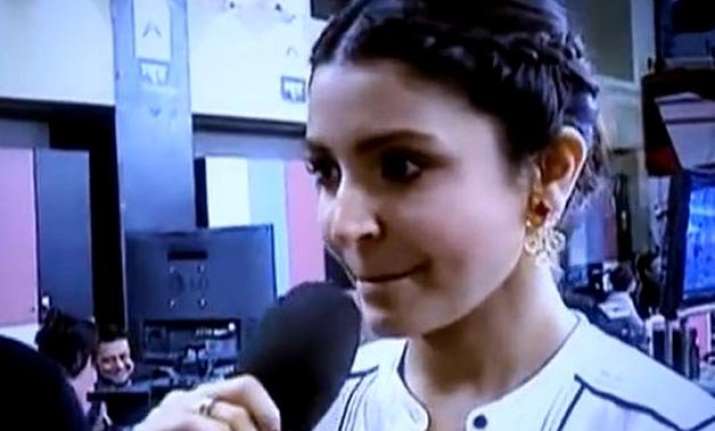 New Delhi: From the time Anushka Sharma opened up about her relationship with Virat Kohli, she has been constantly asked about her personal life.
The lady was at the newsroom of a leading news channel to promote her latest film NH10 along with her co-stars. The journalist interviewing her decided to ask questions vaguely related to her relationship with Virat Kohli rather than the film.
When quizzed about the performance of Indian cricket team and whom she supported, Anushka waved off the topic. The next time she was asked about Virat Kohli, she ripped the journalist apart.
ALSO READ: Virat-Anushka to marry after Raina-Priyanka wedding?
Time and again, the lady told the journalist to not to ask questions about her personal life but the journalist continued with her prodding related to Virat Kohli and cricket team.
The video that surfaced online shows how Anushka cunningly tried to brush off the questions.
ALSO READ: Virat Kohli-Anushka Sharma: More power to this true 'power couple'!
Watch video here...
Anushka Sharma and Virat Kohli have been seeing each other from quite a long time now. Recently, cricketer Virat Kohli and Bollywood actress Anushka Sharma became victims of the Twitterati's wrath, when the actress was blamed for Kohli's dismal performance at the ICC Cricket World Cup 2015.
ALSO READ: Anushka Sharma to pump up the glamour in IPL 8 opening ceremony
However, despite being harrowed for her beau's poor performance in the match and Team India's subsequent loss at the World Cup semifinals, the couple showed their strong side and walked down hand-in-hand at the airport while returning from their World Cup trip.