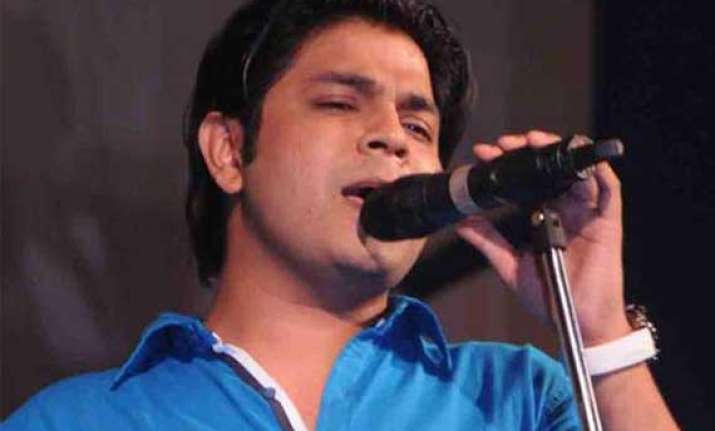 New Delhi: Singer Ankit Tiwari alleged girlfriend's shocking revelation could bring in a big tornado in his already messed up life. The victim, who is known to be the Vice-president of an unknown company, has alleged the singer of raping him and making an MMS out of it.
Not only this, the 24-year old Tiwari warned her of grave consequences if she opened her mouth and maintained sexual relations further on the pretext of that MMS.
The victim breaking her silence over the assault and betray done to her, narrated the entire course commencing from beginning when she initially met Ankit at a Durga Puja in October 2012 while he was a struggler.
The victim in an interview to a leading daily said that Ankit proposed him after meeting her four to five times knowing that she is a divorcee and has a kid. Later on at her elder sister's birthday, the Aashiqui 2 singer came at her place at around 11.30 PM, took her in another room and made her drunk.
According to her, "he made me drink further, kept his hand on my mouth, and had sex with me. My sister even saw him come out of the room."
On next day when her sister came to know about the night, she called Ankit up and he assured him to marry her. But then, the singer showed his grey shade when he met the victim and threatened of the aforesaid consequences if she spread this news.
Fearing humiliation, the victim kept all of it within herself and carried on with the relationship. She added that Ankit kept on claiming he would marry her, but every time he wanted to have sex he would bring up the video clip.
The victim also rubbished the claim that she tried to extort Rs 3 cr from him. "I met Ankit when he was a struggler. I bought him a phone, paid his mobile bills. When you have not even earned Rs 1 crore, how can you allege I asked for three? I'm a VP of a company and I don't need the money", she said.
Looks like Ankit is going to sink into the mud after this huge revelation by the victim. Recently, Aashiqui 2's 'Suna raha hai na' fame singer Ankit Tiwari's romantic track 'Galiyan' from 'Ek Villain' was out and is getting rave reviews by the song lovers. But this is surely not going to help out this vocalist in any manner or the other.