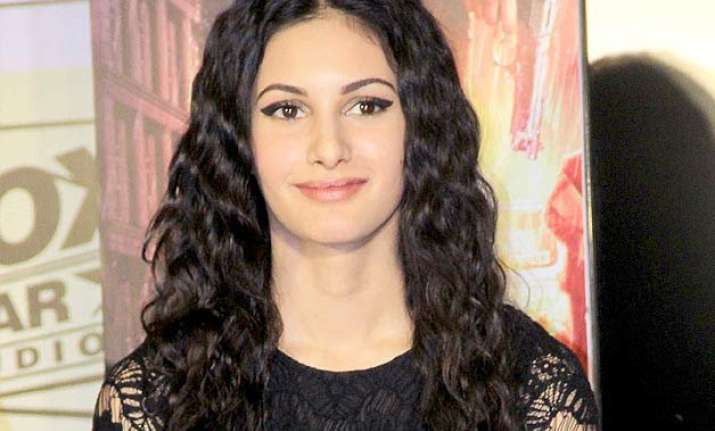 Amyra Dastur suffering from depression
New Delhi
: Amyra Dastur, the bubbly-chirpy actress is venturing again in Bollywood - this time, opposite
Emraan Hashmi
in 'Mr. X.'
While the pretty actress has debuted in Bollywood with Prateik Babbar in 2013 film 'Issaq', she couldn't taste the success. And in her latest interview to a leading daily, Amyra has gone ahead to mention that she is taking therapy to cure depression.
The 22-year-old actress mentioned that she had over the time developed the fear of failing. Elaborating around the same, Amyra even said that so much were the repercussions that she eventually started having panic attacks.
Revealing that she has approached a psychiatrist, the lady said "Talking to my therapist helps me if something is upsetting me. I overthink everything. Last year, I developed a fear of flying. It reached a point that I would literally get panic attacks on the plane. I would start sweating, my hands would become ice cold and I couldn't breathe. It was linked to a fear of failing".
Amyra, who finds her best buddie in her brother Jehangir further mentioned that depression to her means that life has nothing to offer to you. "You wake up feeling that life is so monotonous. And so, while at times, you may feel good to go, at times you don't. Happiness seems temporary when you are under depression", said the actress.
While Bollywood has always been a bit conscious in order to reveal such ailments, the trend for 'change' has recently been set up. After Deepika Padukone came forward to mention how she successfully dealt with her depression, many other stars too spilled everything in open.
Ranveer Singh quirkily posted pictures live from inside the operation theatre, Kalki Koechlin too confidently told how she was sexually abused at the age of 9.
Coming out of cocoon has never been any day easy. And when you have got Bollywood celebs in question, things are never the same. Otherwise, what would be the reasons forcing a girl who has just come out of her teenage (Amyra Dastur) to express such details about her life.