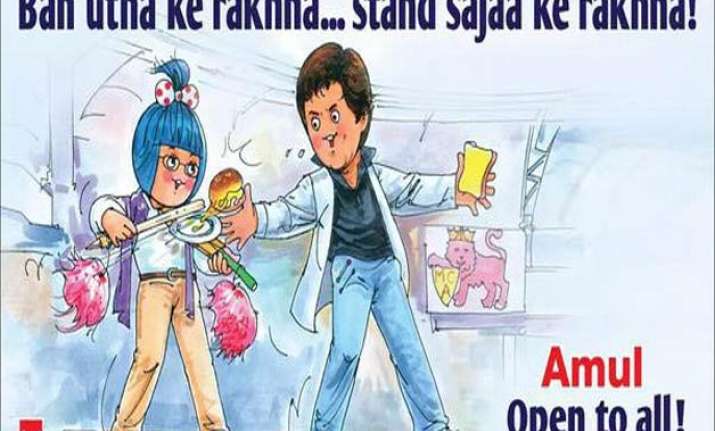 Mumbai Cricket Association has finally lifted the ban on the King Khan of Bollywood, Shah Rukh Khan, from entering the Wankhede Stadium after three years.
The decision was announced on Sunday after an hour-long discussion by the Managing Committee.
Certainly, it is a great relief to SRK as now he can officially become a part of all the Kolkata Knight Riders' matches in Mumbai next year!
Shah Rukh took it to Twitter to express his happiness and tweeted, "My gentle father-in-law made me realise how little it matters who was right or who was wrong. What matters is grace. Thanks MCA for your graciousness."
However, it's not just SRK and his fans who are celebrating the lifting of the ban. In fact, Amul too has added to the celebration.
Amul released a poster showing the Amul girl with SRK to the tune of SRK's famous DDLJ song Mehendi Lagake Rakhna, Doli Sajake Rakhna. The poster displayed the lines, "Ban uthake rakhna…Stand sajake Rakhna" which suits the situation pretty well.
Amul's cute poster has indeed doubled the excitement for SRK in the cutest way possible.