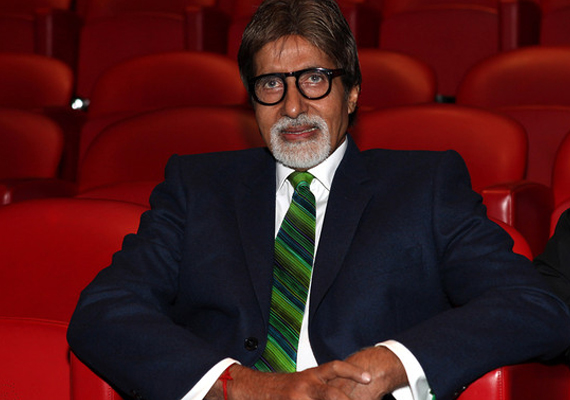 New Delhi, Feb 9: Bollywood megastar Amitabh Bachchan is to undergo surgery on Saturday morning after suffering from abdominal pain.

The 69-year-old star, however, has assured fans that the procedure is "not too complicated" without disclosing the nature of the surgery.

"A surgery that I shall be undergoing on the 11th morning and the surgery they say is not too complicated, but then all doctors say the same as you end up on the operating table, and before long the details and the subsequent anxieties begin to rise.

"...a pain in the abdomen has to be investigated tomorrow under a CT Scan and then and only then shall the ok for the surgery be given," Big B, who has a history of stomach ailments, wrote on his blog.

The actorsuffered a near fatal intestinal injury while filming a fight scene in 1982 movie "Coolie". He remained in hospital for many months with fans camping outside. 

Bachchan was again admitted to hospital in 2005 and underwent bowel surgery.

Referring to his earlier health issues, Bachchan wrote, "My stomach which has already been the bed of many complicated battles in the past, shall have to entertain this as well. Its a war zone, my body, and one which has been through a great deal and still does."

The actor blames his late-night appearances behind the stomach problem.

"The doc who looks after me was furious at my late night appearances... but what does one do.. it is this time of the night or the day when there is freedom and solitude to assuage what I must convey or not. But I do understand his concern and shall abide by it...," he added.