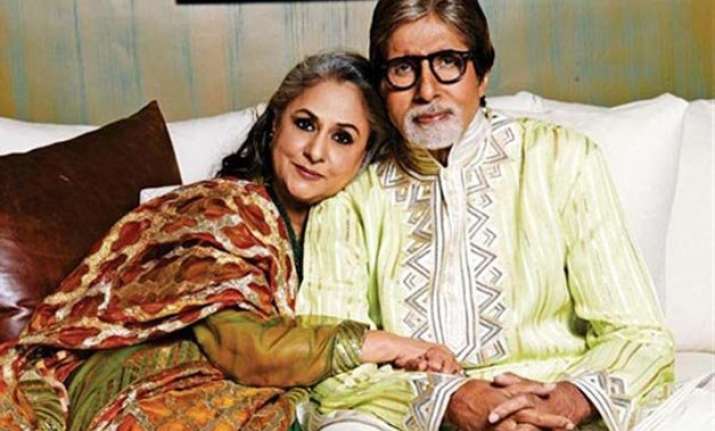 It was 14 years before, in Karan Johar's Kabhi Khushi Kabhi Gham, that we saw the legendary couple of Bollywood, Amitabh Bachchan and Jaya Bachchan together onscreen. Very soon, they'll be seen again in an upcoming romcom of R Balki.
The untitled film starring Arjun Kapoor and Kareena Kapoor Khan will also see the star couple together but definitely not as parents of either one of them.
As much is learnt so far, the story revolves around a metro couple – a working wife Kareena and an at-home husband Arjun Kapoor. This is the first time that the duo has been cast together.
Amitabh Bachchan and Jaya Bachchan will play the role of a star couple in the movie i.e. by themselves. Infact, as per the reports of a leading daily, they will be filmed in their real-life house 'Jalsa' only.
A source close to the development has revealed, "The Bachchans will not play Arjun or Kareena's parents. Nor are they their mentors or advisors. Amitji and Jayaji are playing themselves in the film, a superstar couple. And they will be filmed in their own Juhu home, Jalsa."
Indeed, it is one reason to raise the curiosity factor of the film.
By the way, for those who do not know, the star couple has also worked together in a 2012 released film. It was a Bhojpuri film 'Ganga Devi', a work of their make-up man Deepak Sawant.