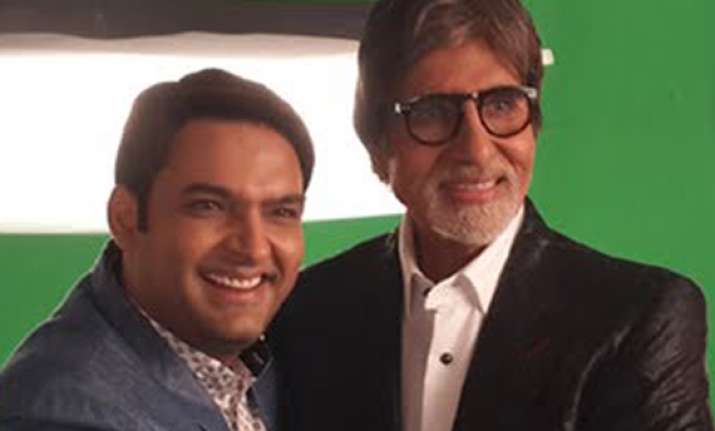 There are things megastar Amitabh Bachchan may miss out on for being a celebrity, but he says he can still walk down Mumbai's streets as a regular citizen.
During a recent visit to the set of "Comedy Nights With Kapil", Amitabh was asked by host
Kapil Sharma
about the things he misses out on because of being such a big star.
Big B promptly replied: "I still walk down the streets of Mumbai like any other citizen."
He then recollected a story about a time when he was once stuck at a signal in Versova for a long time. While waiting, he noticed someone sitting in the car ahead of him throw out an empty bottle from the window.
Seeing this, he stepped out of his car, knocked on the window and once the lady rolled the window down, he asked her to throw the bottle in a dustbin at home, not on the road.
The lady was awestruck for five minutes, and eventually just said: "May I have your autograph please?"
Watch Big B talk about this experience on "Comedy Nights With Kapil" on Colors Sunday.