Follow us on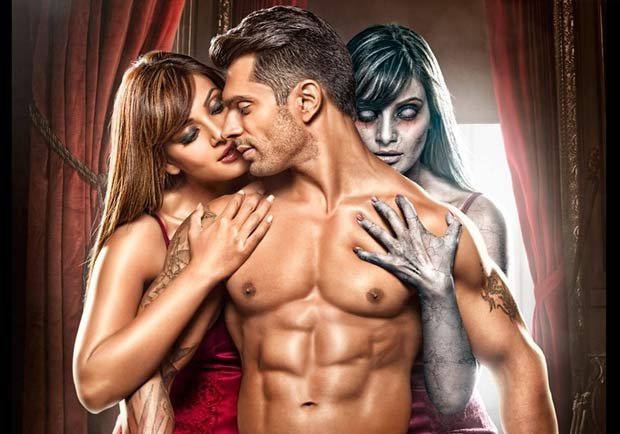 Audience's one of the favourite genres 'horror' is here with Alone which is set to deliver some thrills and chills. So is it scary enough? Let's find it out.
Bhushan Patel who directed Ragini MMS 2 and 1920: Evil Returns has once again donned director's hat for Alone with the most apt actress Bipasha Basu in the lead. Yes, she is the one who doesn't feel like giving her nod to any other genre, except Humshakals, which turned out to be a disaster.
Stars- Bipasha Basu, Karan Singh Grover
Director- Bhushan Patel
Music Director- Ankit Tiwari, Mithoon
Nevertheless, Bipasha Basu has excelled in this horror drama like no one. Alone is a classified piece of work by director who brings terrifying elements to life, which was unintentionally mocked in last few flicks of this category.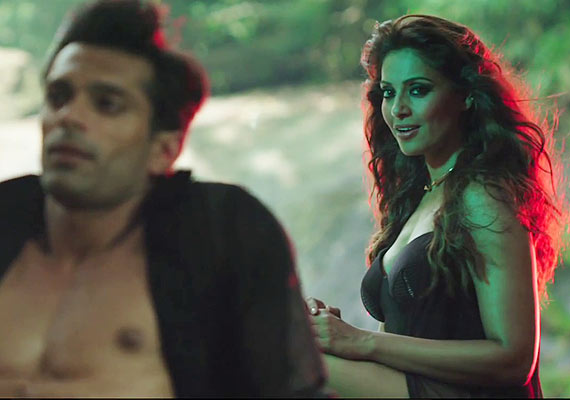 However, the movie isn't an out-an-out horror drama as one would be expecting it to be, yet it has its share of genuine thrills, which largely work in its favour.
Anjana and Sanjana (played by Bipasha Basu) are twin sisters conjoined since their birth. They love each other; however Sanjana is the one who mostly pampers Anjana.
Love strikes when Kabir (Karan Singh Grover) enters their life and while both the sisters are attracted towards him, Kabir responds to Sanjana. As a result they decide to separate through an operation despite the promise that had made of never separating from each other. But as the destiny had in, Anjana dies during the operation while Sanjana survives.
Cut to next scene few years later, Sanjana is leading a wonderful life with Kabir but fortunes bring them back to the place where Sanjana lived with her late sister Anjana. As expected things turn dreadful for Sanjana who is being constantly followed by her twin-sister's ghost.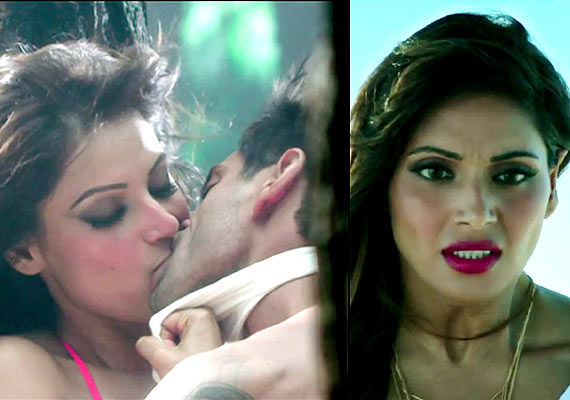 Has Anjana's ghost come back to torment her alive sister? Is there something, which Sanjana is hiding? Is there something more than not keeping a promise for which Anjana's ghost is taking revenge? Find out in Alone, which is predictable but this is nothing to worry about.
The biggest asset of the movie is horror scenes, which we had been craving to see. Over two hours horror drama doesn't disappoint you in this department.
While spook noises, dark ambiance, evil spirits are the quintessential elements in every horror flick, but are mostly incompetent to be carried with perfection, 'Alone' here sets these components at right place with perfect timing. It won't spoil your mood with cheap thrills and you will be moved with the innovative ideas that are used to thrill you.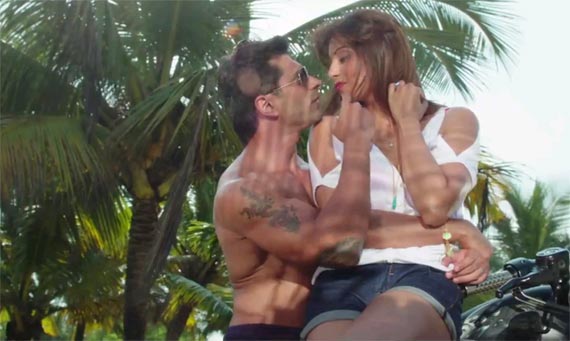 Alone has already been asserted to be a horrex drama but don't get carried away with its promos and songs which bends the movie more towards 'sex'. Lovemaking scenes and sensual songs do occupy an appropriate chunk in the flick but without dissecting the main horror plot. Bipasha Basu and Karan Singh Grover sizzle in these parts while their individual performances too are captivating.
Bipasha Basu as a terrified lady in the beginning while as a ghost herself shines. Already expert in carrying such roles with excellence, Bipasha just takes her act to another level.
Karan Singh Gorver flaunts his acting skills with same exactness that he carries while flaunting his body when required. As a caring boyfriend to Bipasha he plays his part well.
Music by Ankit Tiwari and Mithoon is of top notch. Almost all the songs are beautiful and gel well with the story. With beautiful picturisation, the songs get more recall value. Awara and Katra Katra are our pick from the album.
With some genuine scary moments and Bipasha-Karan's scorching chemistry, Alone stands apart from numerous horrible horror flicks made in the past.