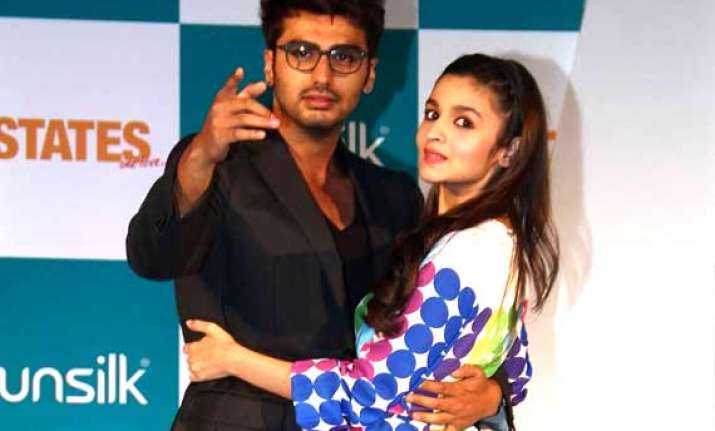 Mumbai: Actress Alia Bhatt, who has been linked with her co-stars quite often, says she is very much single.
The newbie insists she has still not found the man with whom she would want to be in a relationship.
"The most important qualities I want in my man is that he should be loyal and honest. Coming from a family in which everyone has strong opinions, I don't want a guy who will push me down," Alia said.
Alia Bhatt who is making headlines for her affair with
Arjun Kapoor
is denying dating the Kapoor lad. Alia said that she is very much single and not dating anyone presently.
While Arjun is always so protective about Alia, whether it is commenting fumingly over the media when asked about their relationship or making personal statements about how much he likes getting along with the lady. But the lady denies being in love with Arjun.
"I haven't found the man whom I would want be in a relationship with," says the actress.
Before Arjun, Alia has been linked with 'Student of the Year' co-star Varun Dhawan. Arjun and Alia's sizzling chemistry in '2 States' surely reflects their compatibility. For a long time she avoided speaking on anything about the relation.