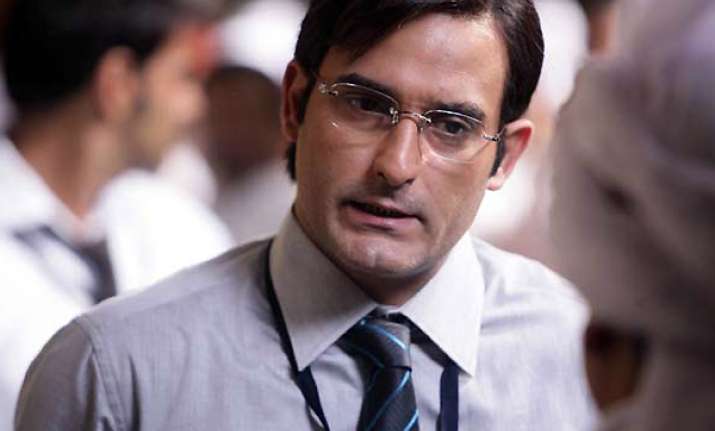 Mumbai, Dec 27: Bollywood actor Akshaye Khanna is upset with filmmakers like Farhan Akhtar and Abbas Mustan for not offering him new movies even after giving them hits

In an interview to a newspaper, Akshaye Khanna says: "Of course, I'm angry with all of them."

Asked about the reason, the actor smiles and simply says, "That's something you should ask Farhan and others, instead of me." He, however, is quick to admit his fondness for the men in white.

"Abbas- Mustan are my favourite directors because I've done more films with them. If you ask me whether I'm doing a cameo in Race 2, the answer is no. But yes, I do terribly miss being involved in the Race sequel. When any filmmaker I've worked with, doesn't cast me again, I do get angry," he  says.

Akshaye is looking forward to Rumi Jafry's Gali Gali Chor Hai, in which he is cast as Bharat, a bank cashier who also plays Hanuman in the local Ram Leela.

Recalling his fascination with the " slice of life story of the simple guy caught in the system" he says, " What appealed to me was the beautiful and entertaining way this story is narrated.

"The poor fellow loses everything for no fault of his, but it's told in such a funny manner as the system sweeps him off like a tidal wave and he can't put up any defence against it is a superb achievement of the writing."

Khanna modelled Bharat's shocked and surprised look on noted cartoonist RK Laxman's Common Man.