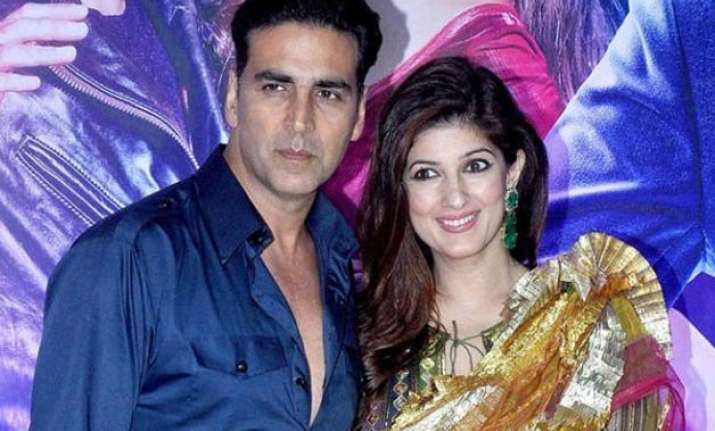 New Delhi: Bollywood actor Akshay Kumar is ruling millions of heart with his acting skills, philanthropist deeds and
The actor, popularly known as 'Khiladi' Kumar, is believed to be a fearless fighter who isn't scared of doing any task.
If you still have the doubt on his capabilities then check out his deadly stunts in 'Khatron Ke Khiladi' or any of his movies. His actions sequence will blow up yiur mind right away.
However, there's one thing that Akshay is scared of and that's his wife Twinkle's sharp comments. He fears it so much that he feels glad when she doesn't come for his film trials.
The 'Holiday' actor feels that Twinkle just don't mince her words and is blunt enough in giving her opinion.
"Well, Twinkle comes for very few film trials, but when she does, she does not mince words. If she doesn't like the film, she will straight away tell me, 'It is utter shit'. My sister is honest but sometimes she tries to be gentle with her words. With Twinkle, there is no chance of diplomacy. If you have read the way she writes, you will know that with her it is either black or white. Sometimes, it is better that she doesn't come for trials; I get spared of her comments (laughs)," said Akshay during a recent interview.
Akshay is currently busy promoting his forthcoming movie 'Airlift' opposite Nimrat Kaur, which is set to release on January 22.
We hope, just like the censor board Twinkle too give the movie thumbs up, much to Akshay Kumar's delight.