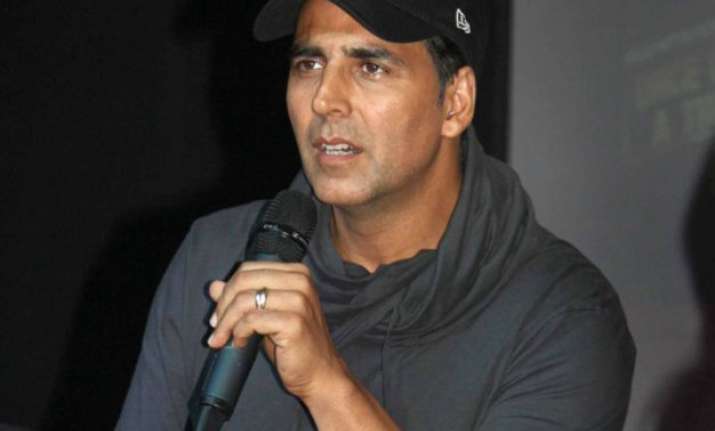 New Delhi: A few days ago Bollywood actor Akshay Kumar penned down a letter for the unsung heroes of film industry, the stuntmen. Akshay who has a penchant for action films had expressed grief on the demise of a stuntman.
In his letter, Akshay  mentioned that it is these stuntmen because of whom he is breathing. He ended his letter with a promise that he will try to ensure that their work is duly recognised.
The good news is that he has taken a step forward  towards making his promise a reality.
Courtesy Akshay, Zee Cine Awards has introduced a new category to felicitate the stuntmen this year. The awards which will be aired tonight on Zee Cinema at 7, will have a special segment for felicitating stuntmen.
Akshay Kumar will give a cheque of Rs. 11 lacs to the family of Raju, a stuntman who lost his life on work. Raju, was performing a deadly car sequence in Akshay Kumar's movie Jaanwaar, and did not come out alive from it.
The award will be accepted by Raju's wife and his two kids and brother Mehboob. The deceased stuntman's son was born 20 days after his death.
In his heart-rending letter, Akshay Kumar wrote, ""I know winning an award isn't enough for what you all painfully go through for these million dollar projects, but it would be a little start, yet sadly our fraternities are barely even honouring you with that. I just want you to know coming from a Stunt/Actor like myself, I Admire, Respect, Honour & am Eternally Grateful for everything you all do, my children still have their Father in one piece because there is always someone prepared to take the fall that I may not be able to take one day."
This just proves that Akshay is a man of his words.