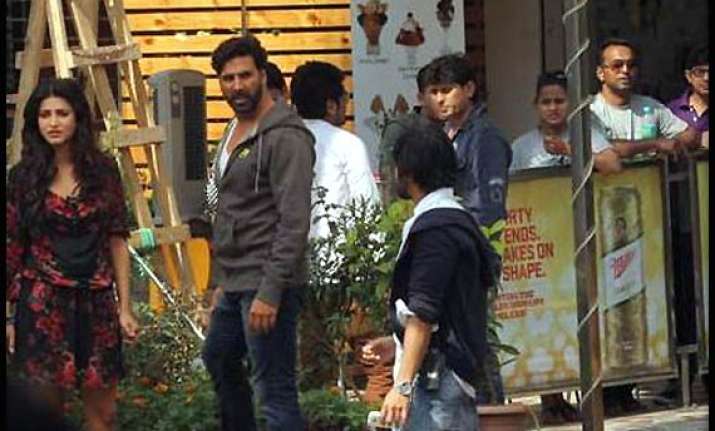 An ugly series of verbal-physical spat took place last Saturday when it turned out that Bollywood star Akshay Kumar slapped an ardent fan on the sets of Gabbar, as the later tried to crossed the shooting zone.
According to the people present there, nothing like this even happened, the said person wasn't slapped; instead there is a whole new version of the story.
As per the sources, this fan is basically a doctor from New Delhi and was trying hard to get through the shooting boundaries. Upon being blocked by the bodyguards present there, the person started a verbal duel saying, "Yeh kya tere baap ki sadak hai? (Does this property belong to your father)"?
The altercation led to a verbal spat after which the man started deliberately trying to breach the shooting boundaries, seeing this the bodyguard shoved him aside which led the man lose his balance and he fell.
The man is also accused of taking photos from the sets on his cell phone. The person took the entire incident as an offence and filed a police complaint against the bodyguard and the crew.