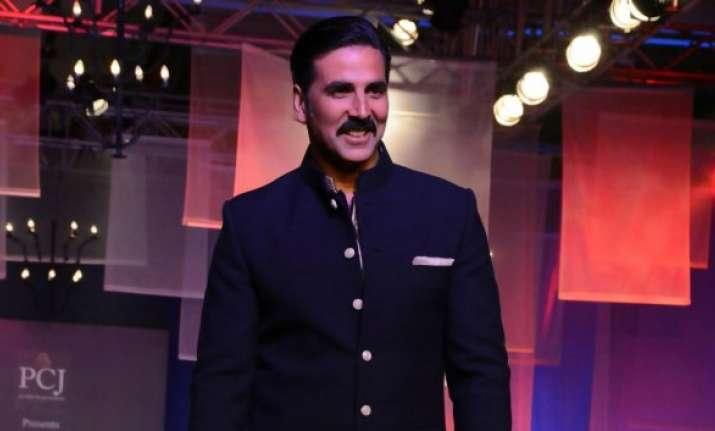 New Delhi: Bollywood actor Akshay Kumar is on seventh heaven these days.  
The actor recently fulfilled his dream of working with the South legend Rajnikanth after he signed 'Robot 2' in which he'll be seen as a villain. While Akshay is quite excited about the movie which is yet to begin shooting, it's his forthcoming movie which is giving him sleepless nights.
We are talking about 'Airlift' starring Akshay and Nimrat Kaur. Helmed by Raja Krishna Menon, 'Airlift' is a story based on evacuation of Indians from Kuwait in 1990 when Iraq attacked Kuwait. The movie is being produced by Akshay himself and he indeed has put in great efforts.
And it seems his efforts are being paid off even before the release.
Recently, during the promotions of 'Airlift' Akshay received his best ever surprise.
Wondering what it is and who gave it?
Well, it was given by one of the senior members from the Censor Board who met Akshay. He complimented the 'Baby' actor for his forthcoming movie and reportedly stated that 'Airlift' is a beautiful film and it's so clean that they didn't even cut a single scene. Akshay must be over the moon after the compliment. After all the actor has his efforts and money to the movie. Infact, Akshay Kumar also, reportedly, learned Arabic for his role of Ranjit Katyal in Airlift.
'Airlift' will hit the theatres on January 22, 2016, and both Akshay and Nimrat are quite confident about the movie.
Now only time will reveal if the movie will get a thumbs up from the audience or not.