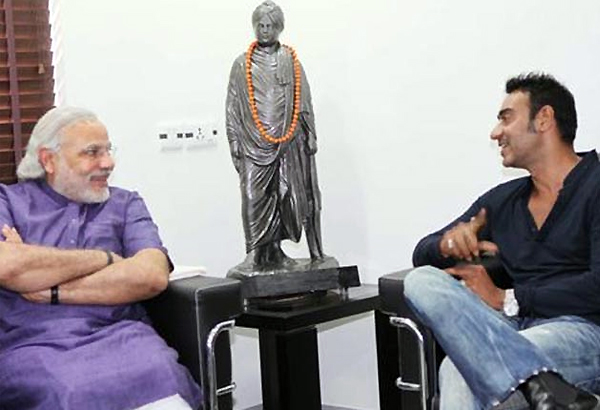 Mumbai, Aug 29: Bollywood actor Ajay Devgn will be hosting a Google 'Hangout' session on August 31 where Gujarat Chief Minister Narendra Modi will become the first Indian politician to have a live video-chat with ordinary netizens.




The face-to-face conversation will be conducted on a unique Google application called Google 'Hangout', a release issued here said.

Ajay, who is currently shooting in Hyderabad for Sajid Khan's upcoming film 'Himmatwala', will fly to Ahmedabad on August 31 to host the session with the leader.

This is the first time an Indian political leader would be using the forum to engage with people across the world, the release said.

Other leaders who have held Google 'Hangout' sessions include US President Barack Obama and Australian Prime Minister Julia Gilliard.