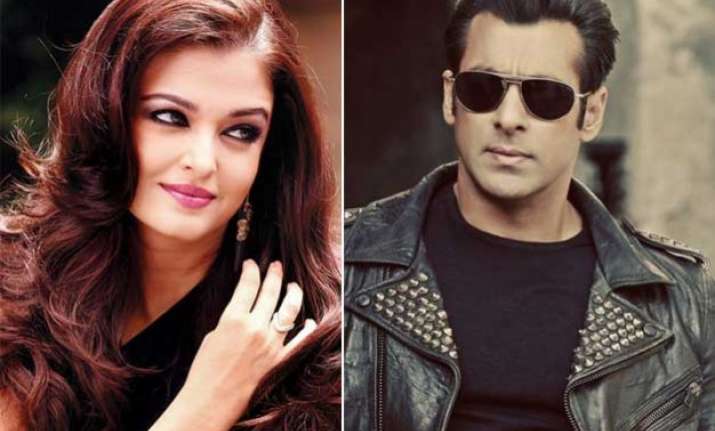 New Delhi: Beauty queen Aishwarya Rai recently spoke about working with Salman Khan in Sanjay Leela Bhansali's upcoming movie Bajirao Mastani.
It is shocking but true that it was supposed to be Aishwarya and Salman in the lead roles in the movie that currently stars Ranveer Singh, Deepika Padukone and Priyanka Chopra.
Bajirao Mastani is Bhansali's ambitious project in which he wanted to repeat his Hum Dil De Chuke Sanam cast. Rani Mukerji was also part of his dream cast for the movie.
However, Salman and Aishwarya's bitter break-up and a series of unhealthy events that followed the movie spoiled Bhansali's dream. The duo has never paired for any movie after that and neither is there any possibility of them coming together. On the other hand, Rani Mukerji and Aishwarya's relationship also lost the old sweetness.
As a result, now we have love birds Ranveer Singh and Deepika Padukone along with Priyanka in the movie.
Aishwarya, while replying to a question of working with Salman in 'Bajirao' said "Even at the start of this movie (Bajirao Mastani), there was a certain casting that he was looking for. If that was to come to be… you all know that there was a possibility of me being Mastani if there was a certain Bajirao (Salman) he was trying to cast. But if that did not come to be then we had openly talked about it. It is not something to think over… fret over. Every film has its destiny and finds the way it is meant to be."
Well! Aishwarya is true with her words. It was the game of destiny that made her part ways with Salman Khan.
We are not going to see them together but their respective movies Jazbaa and Prem Ratan Dhan Payo are certainly going to keep the audiences captivated.