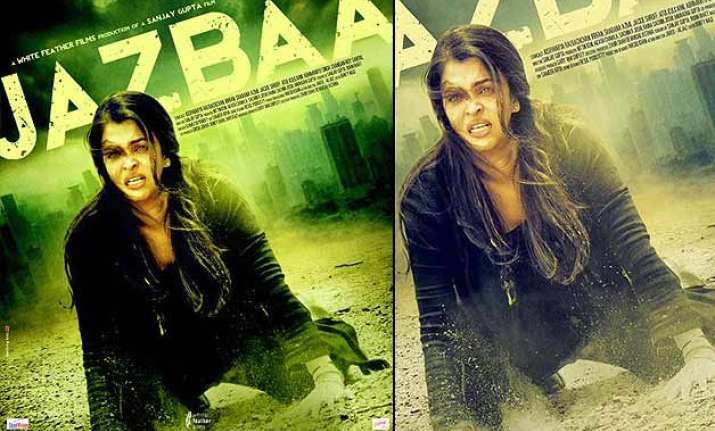 Aishwarya Rai Bachchan's Jazbaa first look out at Cannes 2015
New Delhi:
Aishwarya Rai's most touted come back film - Jazbaa is out with its first look. Supposedly gruesome, as it wants to be shown as, the first look of this
Sanjay Gupta
's directorial seems not-so-impressive.
With Aishwarya Rai Bachchan's rather inexpressive expressions, it has definitely not fallen at par with our expectations.
The gorgeous lady who has actually turned de-glam for her look is in complete focus of the poster. While Jazbaa stars other terrific performers like Irrfan Khan, Shabana Azmi and Anupam Kher amongst others, full limelight has been given to Aishwarya.
What is more irking to see is how plump Aishwarya is looking. Her baby fat around cheek bones and those embossed lips is evidently visible.
Further, the entire aura around the poster appears to be fake and deliberately constructed. As if several related props that individually seem satisfying the desired need, have been assembled to convey what the film is about.
The poster also looks lacking in communicating that the film is one where Aishwarya would be seen doing action scenes.
"Even posters of Bollywood films copied from South-Indian films don't look this deadpan" - our audience would agree, yeah?
Jazbaa is set to release on October 9, this year.