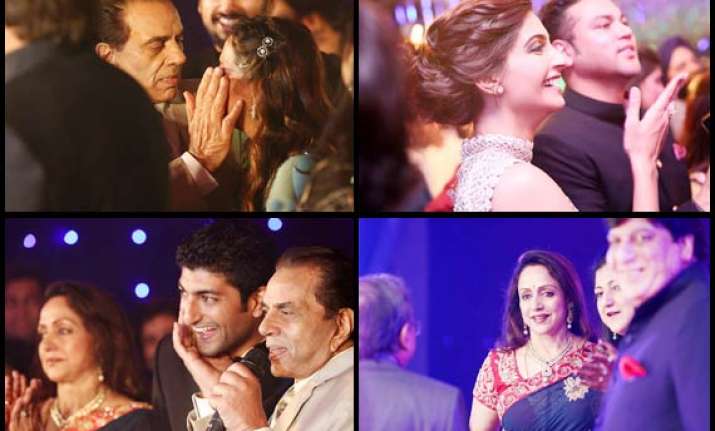 It was the perfect 'lights! camera! action!' setting and the occasion was of Dharmendra and Hema Malini's younger daughter Ahana Deol sangeet.
Amid the brilliant razzle-dazzle of Bollywood celebrities and various other high profile socialites, the function was a total fun-filled affair with a little doze of emotional spontaneity in the air.
As daughter Ahana looked all set to leave parents to embark on a new voyage of love, bonding and nuptials, father Dharmendra and sister Esha were spotted shedding tears, rubbing sensitivity around.