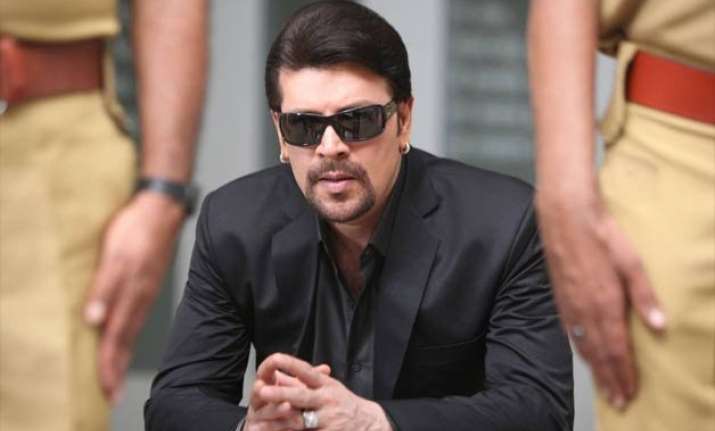 New Delhi: Aditya Pancholi who has always remained controversies' favourite child has again hit headlines for the wrong reasons. The actor may have played negative roles in his movies, but in real life also he grabs eyeballs for picking up fights and making controversial statements in the media.
Aditya Pancholi has a history of violence; we take a look at his most infamous controversies.
Trilogy pub brawl
Recently Aditya Pancholi was arrested for assaulting a bouncer at the Trilogy Pub in Hotel Sea Princess, adjacent to Juhu Beach. Reportedly Aditya Pancholi had asked the DJ to play some favourite Hindi movie songs since only western numbers were being played, but the DJ rejected his request.
Following this, the actor had a heated argument with the DJ and even caused some damage to the pub counter. The brawl became so intense that hotel security staff had to intervene, seeing this; an irritated Pancholi pushed the bouncer and whacked him on the head with his mobile.
Jiah Khan suicide case
Since last two years Aditya Pancholi and his son Sooraj Pancholi, who is yet to start his career in Bollywood have remained in news in Jiah Khan's suicide case. Aditya Pancholi has grabbed headlines, numerous times for taunting Jiah Khan's mother Rabiya Khan.
On board altercation
Not so long ago, he had an altercation with an airline crewmember when the pilot announced that they could not land in Goa due to bad weather.
Beats neighbour
In 2014, Aditya Pancholi picked up fight with his neighbour twice. The brawl was so serious that Pancholi even beat the man. The entire brawl was captured on CCTV.
Accused of raping Pooja Bedi's teenage maid
Aditya Pancholi has also remained in news for his controversial love affairs. First it was with Pooja Bedi, who accused him of raping her 15-year-old maid.
Controversial love-life
Kangana Ranaut during her initial days in Bollywood had a much talked-about affair with Aditya Pancholi. The actor was much older than Kangana was already married with two kids. Despite all this, he publicly announced the decision of moving-in with Kangana. However, the couple later separated.