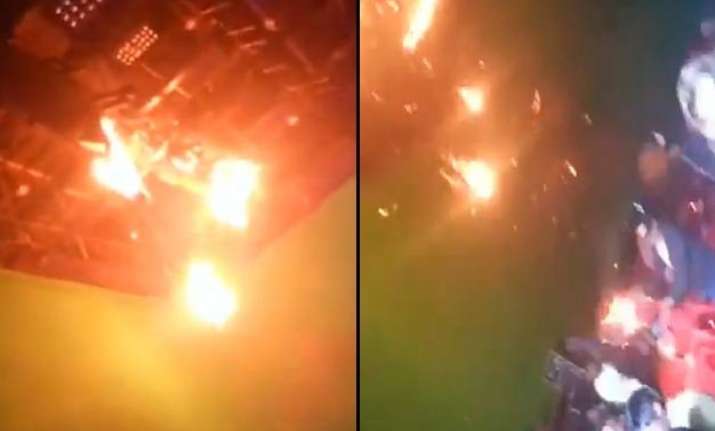 An unfortunate incident halted the shoot of ABCD 2 starring Varun Dhawan & Shraddha Kapoor, but the actors are in no mood to give up dancing!
Around 600 people from cast & crew were evacuated after a fire broke out destroying the sets of ABCD 2, here in Mumbai.
After successfully completing the outdoor shooting leg schedule of ABCD 2, the entire cast and crew returned back to India to finish off the Mumbai schedule.
Varun Dhawan - Shraddha Kapoor got on the micro-blogging giant Twitter to share the details of the incident:
@Varun_dvn: "There was a fire and our set got burnt down.We safely evacuated600 people and we will be back to work tomorrow. WE WONT STOP DANCING. #abcd2"
@ShraddhaKapoor: "Yes sadly there was a fire on set today but everything is fine & everyone is safe! Back to shoot tomorrow. We WONT stop dancing!!! #ABCD2"
According to eye-witnesses, the roof of their sets caught fire making the crowd panic and soon the entire crew was evacuated and shifted to a safer place.
Thankfully nobody got hurt and the fire was put out and the fire was extinguished in time.
Lead cast and crew are ready to resume the shoot and work with more enthusiasm. The movie is a sequel to ABCD also directed by Remo D'Souza and is set to release on June 19.