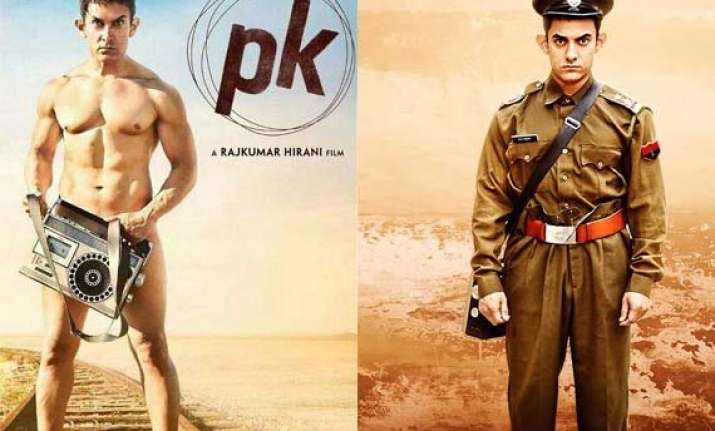 New Delhi: From the time Aamir Khan displayed this transistor on controversial PK poster, the transistor is gaining all the possible lime light.
While everyone is thinking what the transistor is exactly doing in PK, the classic equipment has created an equity and huge recall of its own. The transistor that is inseparable from Aamir Khan in the film has been getting a lot of inquiries for the auction and sale.
The latest news is that an online auction site offered Rs 1.5 crore for the transistor, which was purchased for a mere Rs 227 from Mumbai's Chor Bazaar!
A spokesperson cautiously confirmed the news to a tabloid without giving the financial details, "We have been offered a lot of money for the transistor."
Apparently, an online auction site has approached the film makers with a whooping amount of 1.5 crore for the transistor, which was bought for merely Rs 227 from Chor Bazaar.
However, Mr Perfectionist has refused to give the transistor away as he plans to keep it as a memento. Even co-star Anushka Sharma apparently had requested Rajkumar Hirani and Aamir to let her keep the transistor as memento.
The marketing team coaxed Aamir Khan to re think and part with it. But he feels that something so integral and important to his character shouldn't be given away.
The journey of the famous PK transistor that covered Aamir Khan's modesty, from chor bazaar to Bollywood and from Rs.227 to Rs.1.5 crore is commendable.
One of the most awaited films, PK is slated to hit the silver screens on December 19.
While various speculations have been made about what the storyline of the film would be like, the film makers have been tight-lipped about the same. Until now, it has only been revealed that Aamir will be playing the character of an alien in PK.