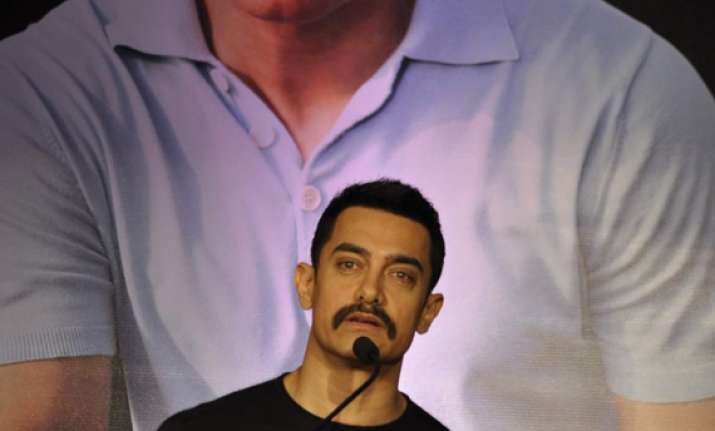 Mumbai, Mar 3: In this social networking era, when sites like Facebook, twitter and handheld devices have become basic necessity of everyone, Aamir decides to quit them for a while.

Oh! It's nothing wrong with him, Its just that Mr. Perfectionist is very much into his upcoming TV show 'Satyamev Jayate' that he has decided to unstring from all social networks for time being.

According to sources, He has been dyed-in-the-wool for the show which made him do so. He is known for his unique working style. And he was never in favour of getting addicted to devices like phone.

As he says, one must not be completely dependent on Mobile devices.

Sources reveal that he doesn't want any sort of disturbance till the time he is working for show 'Satyamev Jayate'. And it was also confirmed by Aamir's spokeperson.