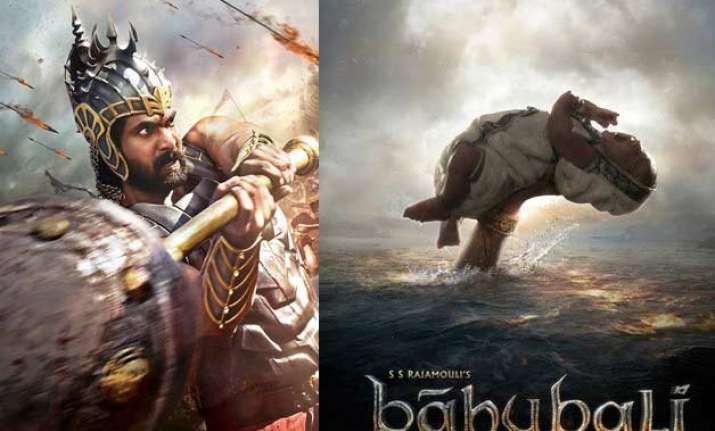 Indian cinema is trying to match the Hollywood standard, whether it is the action, glamour or the VFX and in that quest, Director SS Rajamouli's Baahubali proves to be a strong contender as it is now being compared with the movie 300.
300 was an action packed film with all the thrills of swords clashing, war and emotions. Baahubali trailers have created a lot of curiosity where in many aspects it can be as amazing as 300. Can it match up with the expectations?
Here are some reasons why you should watch the film:
A one of a kind film
It is the first ever movie that has been featured in a BBC documentary.
Also Read: Bahubali Movie Review: Epic battle scenes, breath taking visuals make it a must watch
All the action you need
It is a movie that shows the historical wars, the scenes required hundreds and thousands of people. Both actors Prabhas and Rana crossed the 100 kg mark and they underwent special training to get the super human body.
Amazing VFX
The VFX of the film are absolutely brilliant. SS Rajamouli has made sure that the scenes and locations that he wanted to show are done perfectly. The experience of the visuals is surely going to give goosebumps to the audience. 95% of the consists of CGI, which means almost 5000 VFX shots.

 
Team-Bahubali
SS Rajamouli has chosen the finest for his biggest project ever. The movie features Prabhas, Rana; the beautiful Tamannaah and Anushka Shetty in the lead roles, and also Ramya Krishnan Sathyaraj, Nassar, Adivi Sesh, Tanikella Bharani and Sudeep. Also, the movie includes a lot of war and fight scenes, special trainers from Vietnam were called to give the weapon training to the actors. Sabu Cyril, a National Award winning art director was appointed for the movie.
Series
'Baahubali-The beginning', as the name suggests, SS Rajamouli has already divided the movie into parts. So, more Bahubali action is already in the pipeline.