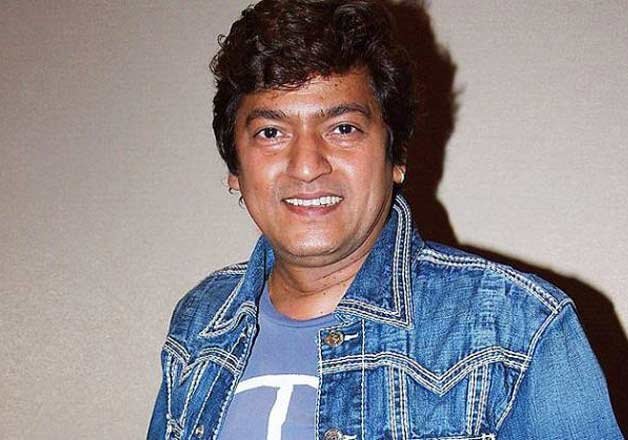 Music composer-singer Aadesh Shrivastava breathed his last today after fighting a long battle with cancer.
Born on 4 September 1964, Aadesh's family hailed from Banda-Lucknow area of UP. His father was a mechanical engineer and mother was a professor in a college. Married to Vijeta pandit, sister of musical duo Jatin Lalit, Aadesh was  known for speaking his mind, which won him both friends and foes.
Here are 10 facts about the music director:
1) Aadesh wanted to become a doctor, but his passion for music was so strong that he decided to make his career as a composer.
2) Aadesh gained a foothold in the industry by playing drums for legendary music directors such as OP Nayyar, Shankar Jaikishan and Salil Choudhary.
3) In 1982, he started assisting Laxmikant-Pyarelal and this association went on for  almost a decade until he got his first project as a solo music composer in Kanyadaan. Lata mangeshkar sang for his first song. The film, however  did not release, and the songs went unnoticed.  
4) Aadesh hogged limelight after his composition 'Haatho Mein Aa Gaya Jo Kal' of film Aao Pyar Karein film became popular.
5) He went on to compose some of the unforgettable music, with films like Chalte Chalte, Baabul, Baghban, Kabhi Khushi Kabhi Gham to his credit. He recently composed music for Welcome back
6) He also lent his voice to some of the most popular songs of Bollywood: Mora Piya Mose (Rajneeti), Chali Chali ( Baghban), Come On Come On (Babul).
7) Music company T-Series had banned Shrivastav in 2003 from composing music in Bollywood after a disagreement on sharing royalties. Aadesh was fierce supporter of roaylites to the music composers, singers and lyricists
8) In 2005, he directed a short film titled 'Sanaa'on child prostitution which premiered at the Berlin Film Festival.
9) Aadesh has been the only Indian performer to have collaborated with international artistes like T-Pain, Soulja Boy, Wyclef Jean, Norah Jones, Queen Latifa and Shakira. Besides he has also collaborated with Pop Icon Akon. Aadesh had performed with Akon in the House of Blues.
10) Aadesh Shrivastava is the first Indian to record four tracks of his album titled 'Global Sound of Peace' in collaboration with London philharmonic Orchestra at the Abbey Road Studio, London. In his own words" It was an out worldly experience. I recorded live with 85 musicians at a place where Beetles used to record.