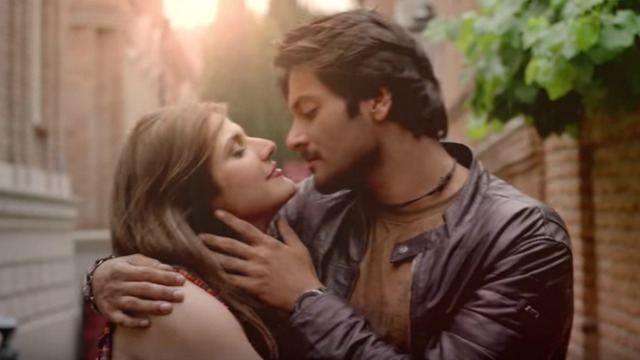 Actress Zarine Khan said that bold scenes are seen differently when a big star does it but when a lesser established face does the same thing, it is labelled 'trash'. Zarine, a few days ago starred in a bold video sing with actor Ali Fazal and had starred in erotic thriller 'Hate Story 3'.
"If, may be, a bigger name does this (bold scenes) it's alright. It's like 'wow', 'oh my God', 'looking so hot', this and that. But if somebody with not so much a big or established name is doing it, it is called trash, people are trolling it," Zarine told PTI.

"I don't understand all these things. But I don't let them get on to me. I don't get bothered or affected by these things. I am here to do my work. I think I've learnt this over the years,"
she said.
The actress feels part of the problem is that many people in the country are look down upon bold scenes, but will be the first ones to watch them.
"I feel we live in a hypocritical country. There are a lot of people out there who will say all the possible negative things about that (bold scenes), but they won't avoid watching it. They will still watch it," she said.




"Some people just like being that way. That no matter what, how ever much they degrade or say bad things about something, they will be the first ones to watch these things."
Speaking about how it is like to shoot bold scenes, Zarine said,
"There are so many things going on in your head while shooting bold scenes. On screen it might look sensual, or hot and great. But when you're shooting for it, you need to take care of so many things."
With PTI inputs