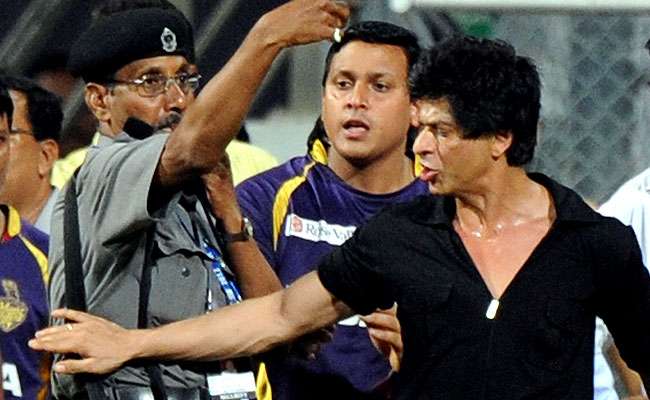 Bollywood superstar Shah Rukh Khan has been given a clean chit by Mumbai Police in connection with a brawl at the Wankhede stadium here after an IPL match in 2012. the police reportedly informed a metropolitan magistrate's court that no 'cognisable offence' was made out against the 50-year-old actor.
"After the investigation, it was found that no cognisable offence had taken place," said a police report filed in the court recently.
Notably, a local activist had filed a private complaint against Shah Rukh in the court here with regard to the incident. He sought action against Khan for abusing security personnels of the stadium.
In the report, police said that they have recorded the actor's statement, and he denied the allegations.
When King Khan inspired a wheel chair ridden fan to walk again
Khan told the police that after his team Kolkata Knight Riders (KKR) won the match that day, his children and their friends entered the ground and the security guard Vikas Dalvi asked them to leave.
According to Khan, he only told Dalvi that the children were with him, and nobody should touch them. Thereafter, his business manager escorted the children out of the stadium.
The 'Raees' star told police that he got infuriated when someone spoke to him in indecent language.
The complainant, Amit Maru, had earlier filed a petition against him in the High Court in 2008, but the court's verdict went in Shah Rukh's favour. In his the statement to the police SRK alleged that Maru may have filed the present complaint only for publicity.
Following the incident, the Mumbai Cricket Association had imposed a five-year ban on Shah Rukh which was lifted last year.