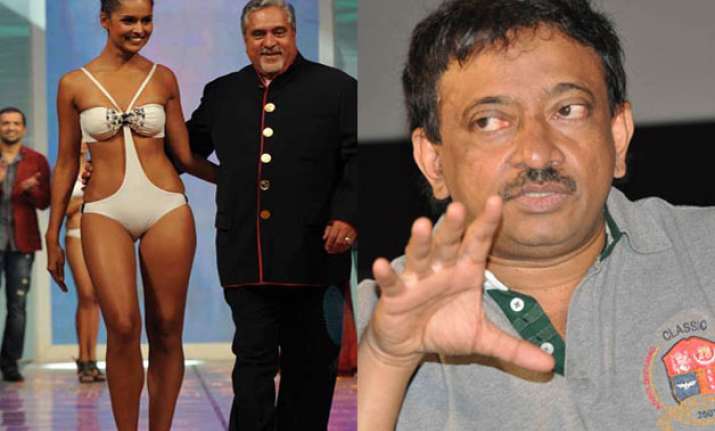 New Delhi: Beleaguered liquor baron Vijay Mallya who is in trouble over a spate of bad loans got an unlikely piece of advice from filmmaker Ram Gopal Varma who said that the industrialist shoul "give one bikini beauty each" to banks to get even with them.
RGV's Twitter rants have always made it to the tabloids. A few days ago, he commented that actress Sunny Leone would uplift this nation better than the government.
Now, RGV's latest tweets shout a fresh controversy. He has come up with a stinging solution to woes of runaway chief of the erstwhile Kingfisher Airlines, Mallya, who owes over Rs 7,000 crore to a consortium of 17 banks.
In one of his tweets he said that Mallya "should give one bikini beauty each to every bank he owes and square off all his debts."  He said that the bankers would acknowledge this bizarre step.
Here's what he tweeted:
He did not stop at this. RGV named many leading ladies of Bollywood including Deepika Padukone, Nargis Fakhri, Esha Gupta and Katrina Kaif who were once Kingfisher's Calendar girls, saying that they must have contributed to the bankers being swayed.
Here are other tweets by the filmmaker.
Many on social media think RGV's comments are outright sexist and it is not fair to defame the models for the drowning ship of Vijay Mallya. A few days ago, Mallya took to Twitter to explain that he hasn't fled the county and has full faith in the Constitution. We wonder what the business tycoon has to say on this.