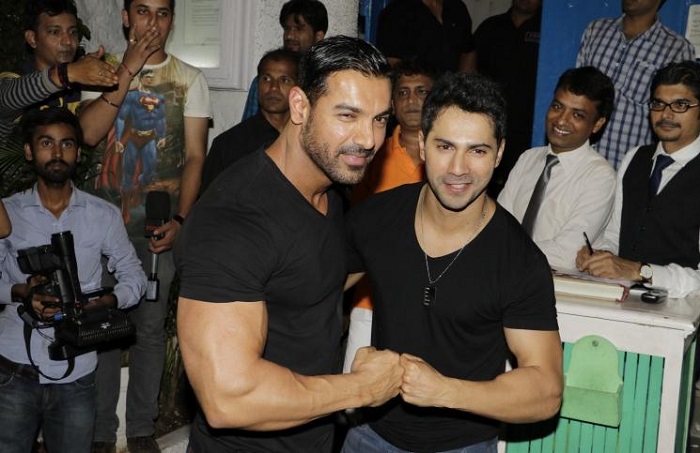 Bollywood actor Varun Dhawan has become a sensation in the industry ever since his debut with 'Student Of The Year' in 2012.
The actor has carved a niche for himself with sheer dedication and talent.
However, lately it was reported that Varun has somehow copied John Abraham in their upcoming movie 'Dishoom'.
And now Varun has an explanation on this.
He said, "I will say that it was only one scene where we were wearing orange underwear."
"That's where I got inspired by John as he is often seen in this avatar in every fourth film of him. Only colour of the underwear changes," he quipped.
He later clarified that says he prefers to be original than try to copy any other actor.
"I actually don't try to copy anybody. Obviously, I am the youngest in Bollywood. I've been brought up during the time of the 1990s films and have watched Salman bhai (Salman Khan), Aamir Khan and Shah Rukh Khan's movies. Also I have watched all of John Abraham's films," Varun said during the press conference of his forthcoming movie 'Dishoom'.
Directed by Rohit Dhawan, 'Dishoom' also stars Jacquline Fernandez and features Parineeti Chopra in a cameo. The movie is set to release on Friday.