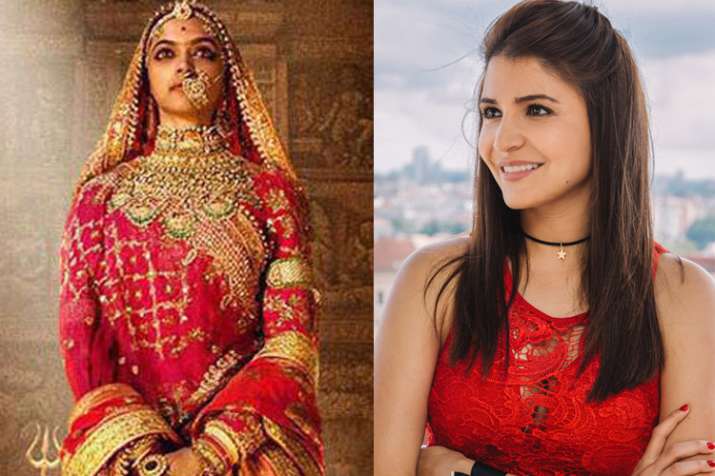 Actress Deepika Padukone is receiving praises for her bejeweled look in filmmaker Sanjay Leela Bhansali's directorial venture Padmavati. After the first poster of the film was out, Bollywood celebs were mesmerized with Deepika's look as 'The Goddess Queen'. But, when asked, actress Anushka Sharma's reply raised many eyebrows. The Sultan actress said that she was shooting at a zero-network location and didn't know what was happening in the world.
Anushka said that she was very happy being detached from the world for some time. India.com quoted the actress as saying, "You know, the place where I was shooting today, there was ZERO network over there. But I was very happy about it. This is because I thought that this kind of a world, where there is no network..there are no calls coming in and no messages coming in..You don't know what is happening in this world."
The lady further added that she is not updated what has released but will now increase her knowledge. Anushka went on to say that she will discuss about it next time.
She said, "Unfortunately, or fortunately, I have not seen anything. I will increase my knowledge a bit now."
Well, people will surely wait for Anushka's reaction on Deepika's look.
On a related note, Padmavati is all set to hit the screens on December 1.