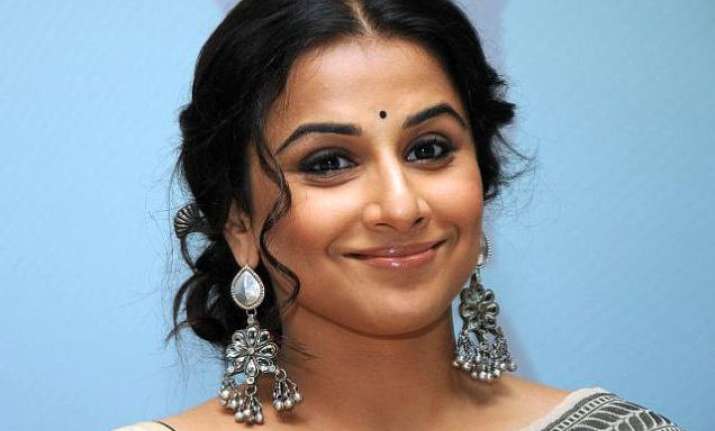 The official teaser of Vidya Balan starrer Tumhari Sulu just dropped online today. And the sensuous voice of Vidya in the teaser will surely force you to click the play button again and again. Vidya who is known for portraying unconventional and quirky characters in her films, has come up with a unique role in Tumhari Sulu.
In Tumhari Sulu, Vidya is portraying a radio jockey. The teaser showcases, Vidya practicing for her late-night radio show. She can be seen donning a plain simple sari, but way of Vidya's presentation will surely shock the audience. 
While she is busy practicing for her late-night radio programme, her presentation not only amaze fans but also leave them to wonder. The tagline of the tease read as, ''Sometimes you don't need wings to fly." 
Tumhari Sulu is helmed by Suresh Triveni and the film will also will introduce Mumbai's popular radio jockey Malishka. The character of Vidya's husband in the film will be played by Manav Kaul. 
Tumhari Sulu is scheduled to release on December 1.