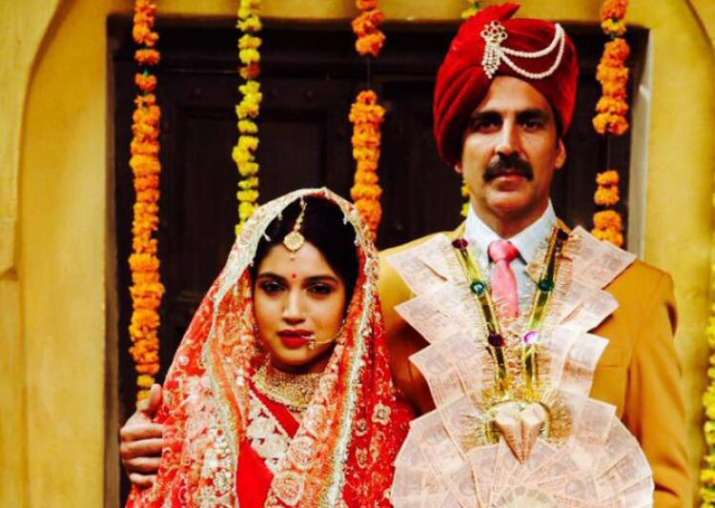 Singh, however, insists they have stayed true to the plot and have only done minimal changes just to add Akshay's style to the film. "The kind of subject we were making if we would have made it on small level may be we would not be able to reach the wider audience. So we needed a known face for the film, '' he said.  
"We had not written the film keeping anyone in mind. But after Akshay came on board we tweaked the film a bit, just five-ten per cent. We changed things according to his aura and personality. But at the same time we did not add things to commercialise the film," Singh said.
Singh said that the makers approached quite a few top actors for the social-drama but it did not work out. 
"Akshay came to know through a common person about this script and he heard it and said he wants to do it. After he came on board the film became bigger," he said. 
Singh has earlier worked with Akshay on "Special 26" and "Baby", where he was an associate director. "There was a comfort zone with Akshay. He was very co- operative and he did his best. I never felt he was a star. He used to give suggestions and ideas," he said. 
Toilet: Ek Prem Katha follows a man whose wife leaves him after discovering that there is no toilet in his house. He then sets out on a mission to win her back by building a toilet. 
"We have done a lot of research and have made sure that we don't hurt the sentiments of people. We are talking about the mindset, culture and thought process of certain section of people in the film. So, we had to be careful while saying this, we couldn't say this in a straightforward manner,'' he said. 
"Even if there is five percent change in the society we would be happy. The campaign of our Prime Minister Narendra Modi has helped us spread the message to wider audience through cinema. When you make a film on this subject you don't know how many people will see it but now that we have Swachh Bharat Abhiyan already in place people know about it," he added.
Also Read: After Varun, Ranveer, Sidharth, Alia and Karan join Akshay Kumar for hilarious promotion of Toilet Ek Prem Katha
The film, also starring Bhumi Pednekar, is set to release tomorrow.
For more entertainment updates, follow our Facebook page
(With PTI Inputs)