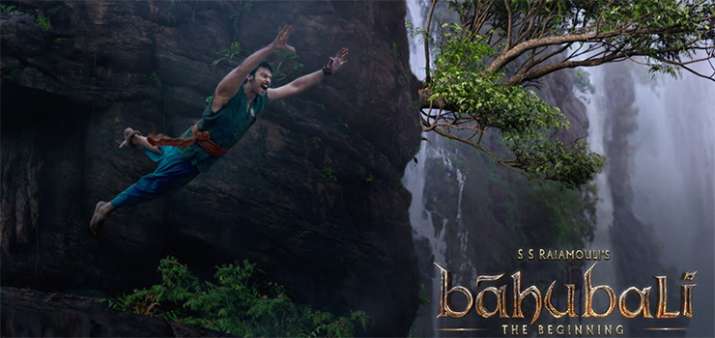 SS Rajamouli's Baahubali 2 has created history and is breaking every Box Office record made till date. The film with its larger than life portrayal of characters and places has taken filmmaking to another level altogether. Not just for the story and plot, the film is making waves for exemplary VFX. Not to take away from the hard work of the team and actors, here's a behind-the-scene video of the stunning scene from Baahubali: The Beginning where Prabhas climbs the huge waterfall in pursuit of Avantika.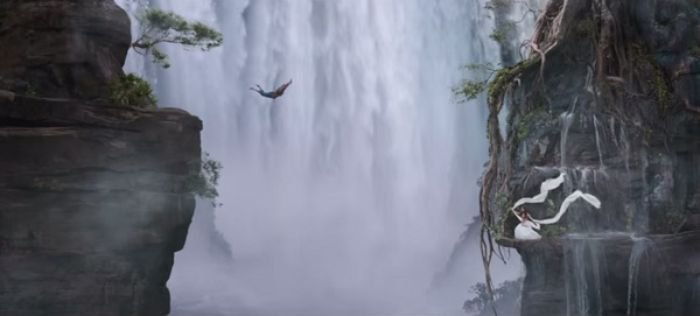 For the execution of the scene, the team landed in Kerala, and shot the sequence at 3 different waterfall locations to give it a grand effect. Prabhas had to undergo heavy training in climbing. The scene came out magical and flawless. When Shivudu (Prabhas' character) finally managed to reach on top of the waterfall amid clouds, the audience exhaled with relief and triumph. How we wished he got the girl, but she simply vanished. The expression on Prabhas' face melted our hearts. Anyway, let's not get distracted and watch the making of the brilliant scene.
Making of the elephant scene - Prabhas' introduction in Baahubali: The Conclusion
SS Rajamouli's attention to detail is pure genius. When we see Baahubali taming the wild elephant and climbing on its trunk, the sight gives us goose bumps. Had it not been for Rajamouli, the scene would not have been so perfect. We stumbled upon a video that shows how Rajamouli teaches how to climb up an elephant like an expert. Of course, Prabhas did it in style!