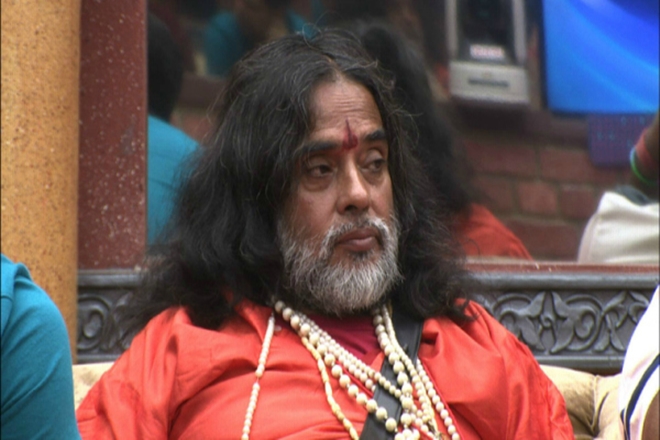 Swami Om has always been a controversy's child. The namesake recluse has many a times created headlines for all the wrong reasons. On Friday, he got to taste the lash of whip when the infuriated crowd caught hold of him. The angered mob also damaged the monk's car. 
On the occasion of Nathu Ram Godse's birth anniversary, a programme was conducted in Delhi's Vikas Nagar area. Like any other guest, Swami Om was also invited for the event. As soon as the Big Boss 10 contestant went up the stage to make a quick speech, few people in the crowd grew agitated. The mob was furious that an imposter monk was invited over the birth anniversary of such a great personality. They took it as an insult to Nathu Ram Godse's name. 
Few people from the crowd brought him down and beat up the so-called monk. Anyhow, Swami Om managed to get into his car, but the crowd's anger wasn't going to subside at any cost. They surrounded the car, preventing him to escape the site.  Amidst the tussle, heavy damage was caused to the car and even the driver suffered some injuries. 
Earlier this year in January, Swami Om was brutally thrashed at an event organised by a private channel.