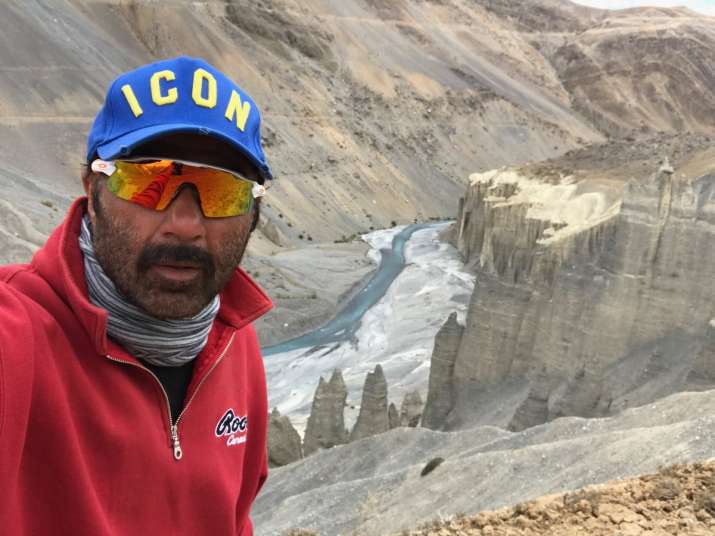 After Shreyas Talpade's directorial venture Poster Boys, the power-packed performer Sunny Deol is all set to woo the audience with Mohalla Assi. The film, which was stuck in a legal battle with the CBFC, has been cleared by the censor board with an 'A' certificate and one cut. The film is set to release in theatres soon. The producers, Crossword Entertainment and Vinay Tiwari said justice has been served. 
"After a prolonged legal battle, we have received a judgement favouring our argument and the CBFC has now issued an 'A' certification for the movie. "Justice has been served. The movie, with just one small cut, is all set to be released in theatres shortly," they said in a statement. 
Based on the book "Kashi Ka Assi" by award-winning author, Kashi Nath Singh chronicles the events from 1990 to 1998, including the Ram Janmabhoomi movement and the implementation of the Mandal Commission. 
Directed by Chandraprakash Dwivedi, the film faced troubles with the Central Board of Film Certification when it applied for certification in March 2016. 
According to the producers, the Revising Committee had refused to issue a certificate for exhibition of the film saying that the form and content of the movie were highly derogatory of humans, cult, culture, religion, including but not limited to mythology. 
In the statement the makers say, they then approached the Film Certification Appellate Tribunal (FCAT), which directed the producers to carry out 10 cuts/modifications and resubmit the film for its consideration. 
As it was not feasible for the producers to carry out the suggested modifications, the same was challenged in Delhi High Court through a writ petition, they said. 
In 2015, a Delhi court had halted the release of the movie, saying it would not hit the theatres till allegedly offending scenes and dialogues are removed. Mohalla Assi also features Sakshi Tanwar and Ravi Kishan. 
(With PTI Inputs)
For more entertainment news and updates, follow our Facebook page