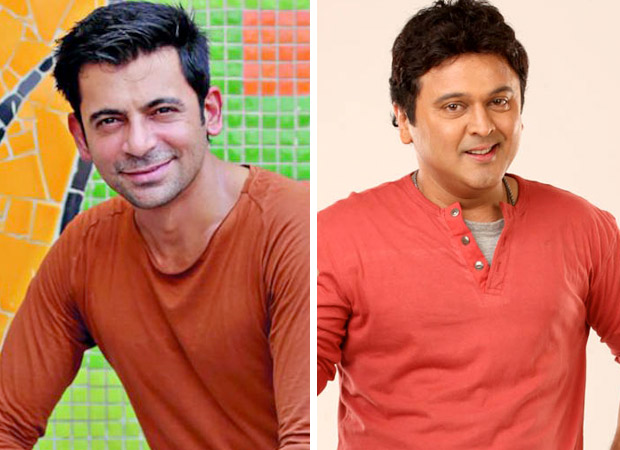 The popular face of the Indian comic industry Ali Asgar took the internet by storm recently. The comedian, best known for playing Dadi and Nani in TV shows, revealed the real reason behind quitting The Kapil Sharma Show (TKSS), and created buzz all around. Now, Ali has come to the forefront to make some interesting revelations about his new show with Sunil Grover. The actor hinted that July has something good in store for the comedy lovers. Ali and Sunil were a part of Supernight with Tubelight where the duo entertained Salman and Sohail Khan to the fullest.
In an interview with DNA, Ali Asgar said, "Creatively, discussions are on, but till it is concrete and the shoot happens, I can't say anything. Many a times a lot of preparations are done, but changes happen on the day of the shoot or on the telecast day. But hopefully, in July something new will start. June mahine mein baarish acchi hogi toh, July mein phasal acchi hogi!".
Also Read: Super Night with Tubelight: Dr Mashoor Gulati gives laughter dose to Salman Khan, see pics
Speaking about lending his voice for an animated character in Despicable me 3, he said that when he got a call from Ashim Samanta asking him if he would do a voiceover for a kids' animation film. "At that time I didn't know he was referring to Despicable Me franchise! Only after I auditioned did I realise it is for Gru! I didn't believe my voice would be selected. That's because I was speaking in a man's voice after four years and I was unsure if I will be able to produce it! But Ashim asked me to dub for Gru's twin brother Dru also. For Gru I spoke in a Punjabi tone and for Dru I chose a Lucknowi accent and kept it a little softer though both these characters are smart alecs", Ali Asgar added.
On shooting with Salman Khan, he said that he feels fortunate and honoured to be part of the Tubelight integration episode. It was a great experience and we are extremely happy that Salman enjoyed the show, the comedian said.