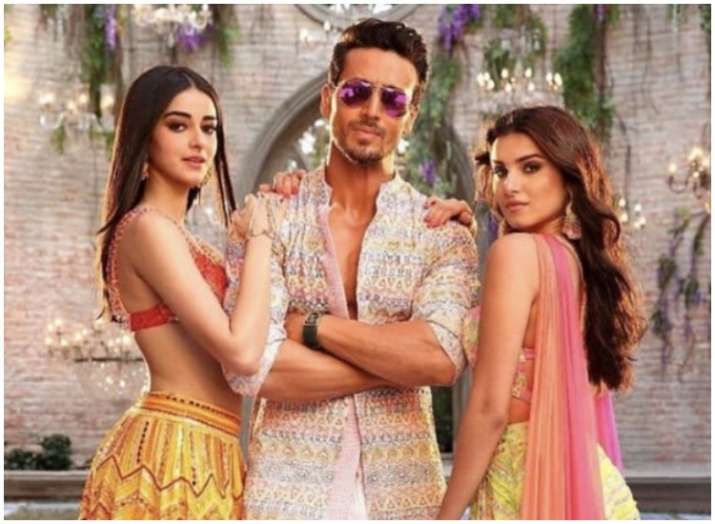 Student of the Year, is a movie that created much buzz for its genre, star cast, and music. This teen-drama directed by Punit Malhotra, stars Tiger Shroff. The film also marks the debut of two actresses -Tara Sutaria and Chunky Panday's daughter Ananya Panday.
SOTY 2 is running in the cinemas now, and going by its fan reactions, the didn't receive any positive reviews. While some of the people call it a "trash", others say that Karan Johar should shut down his production house.
Read some of the reactions below:
#StudentOfTheYear2: Trash. Time Waste. Film full of trash actors. @karanjohar a request to you, please understand the situation of distributors. Firstly Kalank gave us loses and looks like SoTY 2 too will give us loses.

All eyes on Ajay's De De Pyaar De.

— Ajay Sinha (@AjaySinha79) May 6, 2019
Audience in theatre: #Soty2Review pic.twitter.com/4pF42D4Pzs

— Rocky Dhawan (@Rockyy_Dvn) May 10, 2019
Plus - Cool cinematography , some punchlines, #HarshBeniwal , Hookeup song, #TaraSutaria .

Negatives- Story ,execution, Tiger Shroff, Slap stick comedy ,etc .

Final verdict - This will wrap under 80cr nett , Watch out at your own risk .#SOTY2

— Rahul Verma (@RahulVerma4860) May 9, 2019
#SOTY2 after interval. 80% audience left the theater as they couldn't tolerate this. pic.twitter.com/8SvEZv8x9n

— Abhi (@AbhiAkkian) May 10, 2019
#StudentOfTheYear2 #SOTY2
Pic 1- Expectations
Pic 2- Reality pic.twitter.com/FQXqhmULPn

— Dhawal Odedra (@Dhawal_Odedra) May 10, 2019
#SOTY2Review

The trauma it was.

Pathetic acting, lot of make up & too less clothes, no story & none of 3 looked like student.

We all have been to college, but anyone lived this kind of life?

The college makes Amity feel like muzaffarabad eng college in front of it.

— MarcoChacha (@MarcoChacha8) May 10, 2019
How could @karanjohar & team afford not to take the youth seriously & present them trash like SOTY2!! It doesn't take an Einstein to understand that it's not 90's, you
can't just get away with mindless fights & romance, blingy sets & dresses!! Even the songs suck!! #soty2review

— 🎭DeAdReBeL🎭 (@gkoushikg) May 10, 2019
I liked the way @Koimoi gave the #soty2review . Here are some points I liked:

1. What Do We Show To The God Of Bad Movies? #SOTY2
2. What's Good: There are three special appearances in the film – Alia Bhatt, Will Smith & Common Sense!
3. So, the story (hahahaha!) ...

— 🐍NAGRAJ🐍 (@nagraj_sss) May 10, 2019
For all the latest Bollywood updates, check out our Facebook page!