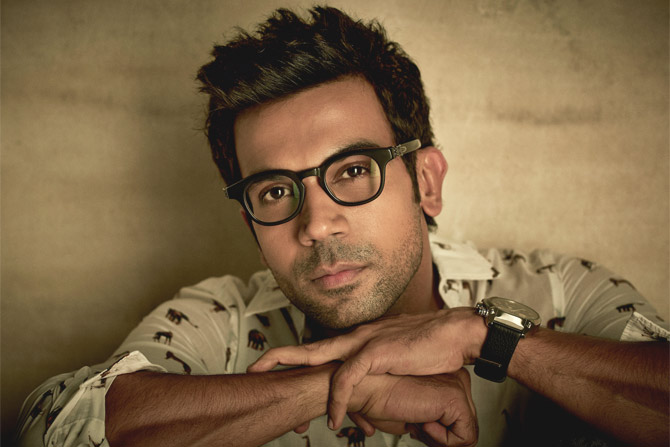 Rajkummar Rao and Shraddha Kapoor starrer ''Stree'' is a horror comedy which is helmed by Amar Kaushik. The lead actor Rajkummar shared his experience of working in ''Stree''. Having done some really serious films, he was happy to have a fresh experience with a fun film like the horror-comedy "Stree".
"'Stree' is a new experience for me. I've been doing very serious films like 'Omerta', 'Aligarh' and 'Newton'. But then I had fun doing 'Bareilly Ki Barfi' and 'Fanney Khan' where there were lots of laughs to lean on," Rajkummar said.
Horror-comedy is an entirely different comedy.
"'Stree' has just a bit of the spooky feeling and loads of laughter. It was fun to do. This is director Amar Kaushik's first feature. And the film is produced by Raj and DK who have directed one of my favourite horror comedies 'Go Goa Gone'.
"We all worked on the film in the spirit of a celebration. I think that feeling comes across in the film."
Actress Shraddha Kapoor, who is Rajkummar's co-star in "Stree", is simultaneously promoting another film "Batti Gul Meter Chalu". It's a bit confusing for the audience, isn't it?
"Yes, it can get a little distracting. That's why at each media event, I introduced myself to every journalist. I don't want to be confused with any other actor," said the affable, humble actor who promises to never change.
"There hasn't been any change in me so far. It's too late now."​ Rajkummar says he has never had more fun with his career than he is having now.
"I am doing the work that I want without any restrictions on my interpretation of the characters. It's like opening up a whole new world for me. 'Stree' was so enjoyable for me because we were constantly improvising, trying out new ways of expressing ourselves.
"This is the most exciting time to be an actor. It's like working while evolving as an actor."
Rajkummar also has a role in Tabrez Noorani's "Love Soniya".
"It's a cameo. I am a part of the film because the film has a very important message to convey. Sometimes, just being part of a film is more important than how many scenes an actor has."
Rajkummar is also excited about the two films that he is doing with Kangana Ranaut, with whom he had featured in "Queen".
"There is Prakash Kovelamudi's 'Mental Hai Kya' in which every character is a mental case. Then there is Anurag Basu's 'Imli' where Kangana and I are together again. It's always inspiring to work with co-stars who are as keen about their work as me."
(With IANS Inputs)