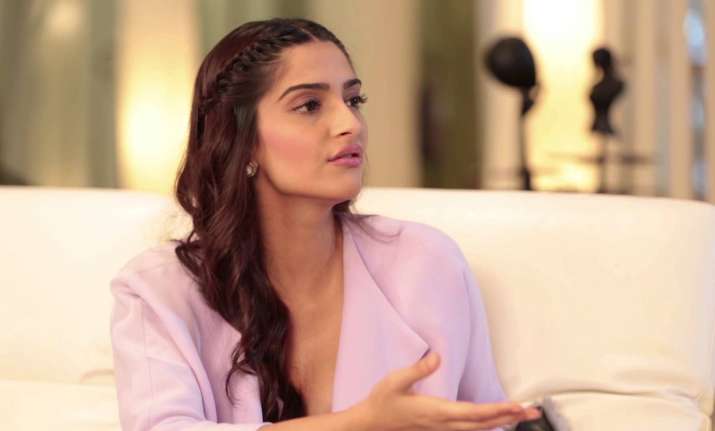 In a shocking revelation, star kid and actress Sonam Kapoor has said that she was molested when she was younger and termed the experience as traumatising.
It all happened when Sonam along with her colleagues Anushka Sharma, Vidya Balan, Radhika Apte and Alia Bhatt was being interviewed by film journalist Rajeev Masand. The conversation was about how rewarding the year 2016 had been for these actresses and they were speaking their hearts out. 
Amid the conversation, this revelation by Sonam startled everyone. Though the entire episode is yet to air, a clip about Sonam's dark past has been released.
Coming to Sonam's aide, Vidya said that it was not her fault. The 'Kahaani 2' actress added that this mentality that the victim is at fault needs to be changed.
Joining the conversation, Anushka Sharma revealed that as a kid, her mother kept asking if she was touched inappropriately by someone. Back then, Anushka thought her mother was crazy as she couldn't understand the sensitivity of her queries.
Recalling a traumatic incident from the past and speaking about it at such a huge platform points out that Sonam is extremely brave. It also highlights the harsh truth that not even star kids are safe from such experiences. Sonam belongs to crème Bollywood families and yet went through such an ordeal.
By baring her heart out, the diva has joined the bandwagon of other celebrities who spoke about being molested in childhood. In the past actress Kalki Koechlin and filmmaker-actor Anurag Kashyap have also spoken about their disturbing experiences.
Maybe seeing silver screen beauties touch such an important topic would make conversations about child molestation more normal in the Indian society