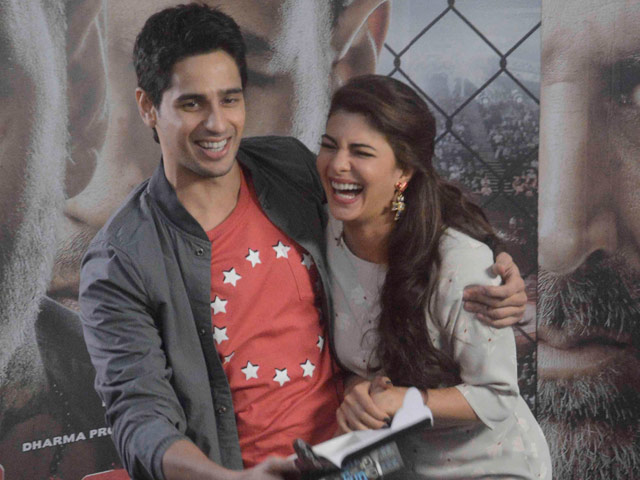 Actor Sidharth Malhotra, who will be seen sharing the screen space with actress Jacqueline Fernandez in his upcoming film, A Gentleman, has said that his co-star never seemed stressed out on sets and he envies that and also wished to have the same magic. The actor was all praises for the lady as he stated that she is a very friendly person and it was easy for him to work with her.
"It was lovely and easy to work with her. She makes everyone comfortable. The moment you meet Jacqueline there is no ice breaker moment required as she is warm and friendly person.
"We did tough and hectic schedules for this film but she was never stressed out I envy that. I wish I had that magic," Sidharth told reporters here at promotional event of the film. The "Kick" actress too was all praises for Sidharth.
"This is our second film together after 'Brothers' but wejust had one scene together. This is the first time we share screen space together. It was great fun working with him, we got along well. It's not that I am happy all the time. I am happy as I work with a good team.
"For the first time I worked with guns, it was exciting but it is very difficult. Action is my favourite genre and girls usually don't get a chance to dabble into it."
A Gentleman is slayed to release on August 25.
(With PTI Inputs)