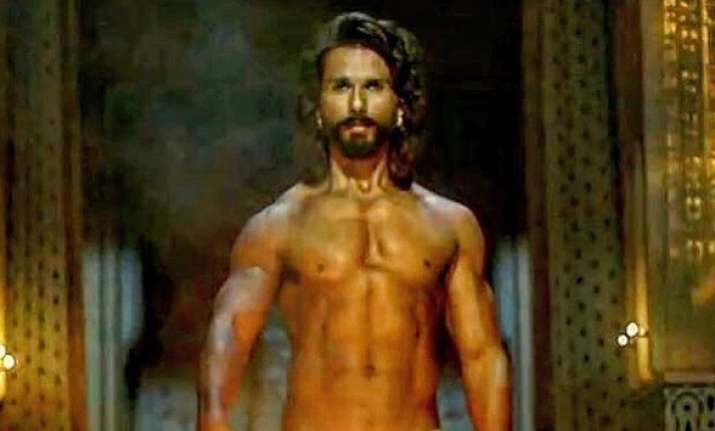 At a time when Sanjay Leela Bhansali's film Padmavati is trending all over, haters are bsuy trolling Shahid Kapoor. In the film, Shahid will be playing the role of Maharawal Ratan Singh along with Deepika Padukone as Rani Padmavati and Ranveer Singh as Alauddin Khilji. The Rangoon actor Shahid took to social media on Wednesday and share his Padmavati look. While his fans couldn't help but praise the actor, numerous trolls started pouring in. They not only slammed Shahid Kapoor for having a bad physique but also compared him to Sushant Singh Rajput saying that the latter had better body than him.
Taking to his Instagram account, Shahid posted a still from Padmavati with a caption that read, "Still waters run deep. He will rise on the 1st of December. Wait for it. #rajputpride". Check out Shahid;s look as Maharawal Ratan Singh in Padmavati here.
No sooner did the picture hit the internet, hate comments began to flood the photo-sharing platform. Right from calling Shahid "popat" to commenting on his "bad physique", haters left no stone untouched.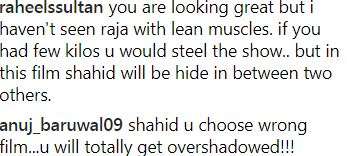 On a related note, filmmaker Sanay Leela Bhansali's magmus opus Padmavati has scored huge wins with its spectacular trailer, which released on October 1 and, since then movie buffs can't seem to stop talking about the film.
The Padmavati trailer was released at 1.03 pm on October 1 because as per the history, Alaudin Khijli and Raja Ratan Singh, the characters of Ranveer Singh and Shahid Kapoor essayed in the film, had a face off for the first time in 1303.  
Also starring Aditi Rao Hydari, Jim Sarbh and Raza Murad, Padmavati is slated to release in theatres on December 1. 
For more entertainment news and updates, follow our Facebook page