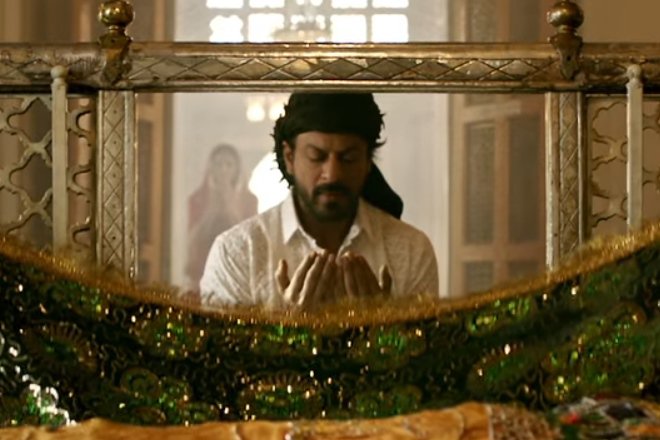 There seems to be no end to troubles for superstar Shah Rukh Khan's upcoming movie 'Raees'. Media reports have it that some members of the Muslim Shia community are upset with a scene from the trailer of movie.
The representatives of the community in Bareilly, Uttar Pradesh, are upset with a scene in which Shah Rukh jumps over a religious structure. In one of the chase sequences, the 51-year old actor is seen crossing over an Alam (a Shia religious structure).
Samar Abbas Jaidi, spokesperson for the United Shia Front, told a daily that crossing the holy structure is strictly prohibited. Samar added the community will boycott the film if the scene is not deleted.
The members of the community have also written to the Central Board Of Film Certification demanding the scene to be chopped from the movie.
Maulana Syed Kalbe Jawad Naqvi, another Shia cleric from Lucknow said that Shah Rukh should have known that these rituals are followed by the community to commemorate the martyrdom of Imam Hussain. The cleric added they have organised a huge protest in this regard and hoped necessary action would be taken.
Apart from Uttar Pradesh, media reports say that a petition has also been filed in Mayur Vihar (New Delhi) asking the makers to do away with the scene as it hurts religious sentiments.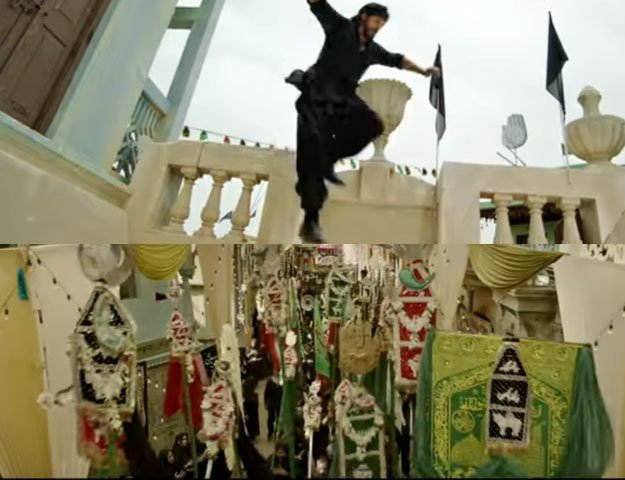 Recently, 'Raees' became a topic of national debate when SRK met MNS chief Raj Thackrey earlier this week. Post the meeting, Thackrey said King Khan 'assured' him Pakistani actress Mahira Khan won't be visiting India to promote the movie.
This led to a huge ruckus with opposition parties in Maharashtra asking questions to BJP-led government if the MNS chief is running a parallel government.
Slated for a release on January 25, 'Raees' directed by Rahul Dholakia also features Nawazuddin Siddiqui.