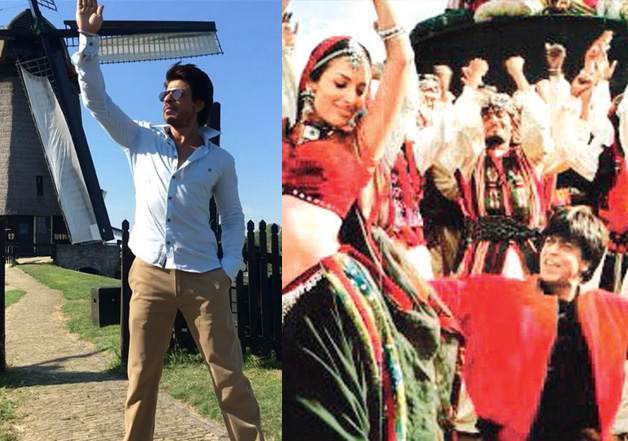 Superstar Shah Rukh Khan has taken a funny take on his popular song 'Chaiyya Chaiyya' from Mani Ratnam's 'Dil Se'. The superstar has shared a short video of it on his Instagram profile.
In the original song, SRK dances with Maliaka Arora Khan on the top of a running train. Though, in this video, there's no train or heroine but only a windmill with King Khan.
The superstar, apparently, was trying to apply some superpowers in this act. At least that's what his caption to the post says.
"Who says we cannot control the wind....," he wrote.
Haha! Isn't it too funny of a thing from the 50-year-old actor?
Shah Rukh is currently shooting in Amsterdam for his upcoming movie The Ring' opposite Anusha Sharma. The pictures from the sets were all over the internet recently.  
However, despite the hectic shooting schedule, King Khan is making sure to keep his fans entertained. A couple of days back, he posted a video teaching Hindi tongue twister to his Dutch action director.
Watch: SRK giving 'papad lessons' to AD and doing Spiderman action with AbRam
It was followed by a video featuring him and Abram wearing the Spiderman mask dolling out gyan on the power of unity. Then, he also posted videos thanking his fans when he reached the mark of 21 million followers on micro blogging site Twitter.
And now this 'Chaiyya Chaiyya' with windmill is certainly the cherry on the cake.
Well! Seeing this trend by SRK, we can expect more of such interesting videos in the days to come.