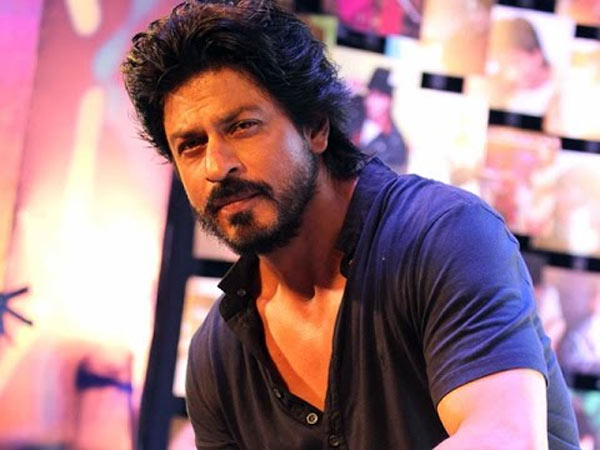 Badshah of Bollywood Shah Rukh Khan is known for his sense of humour and witty style. He is quirky and that's why his interviews are lively. Recently when he was asked a question on hosting Bigg Boss, the superstar had an amusing answer to it. He said that if approached he would be onboard to host the controversial reality show if he is free and the money offered is good.
The 51-year-old star said he was not averse to hosting the controversial reality TV series, but has never been offered a show in the format. "There is no question of being a host to X or Y (show) that all movie stars are doing, they have interesting things to say. I have never been approached for a show of that  format. If offered, if I am free and if the money is good I will (do it)," Shah Rukh told reporters. Recently, Salman Khan had said his friends, Shah Rukh and Akshay Kumar are great at hosting shows and it would be fun for them to be on television around the same time this year. Salman is hosting "Bigg Boss" and Akshay is seen "The Great Indian Laughter Challenge", while SRK will be seen presenting "TEDTalks India - Nayi Soch". Talking about competition with the two actors on the small screen, SRK said he is not competing with any of his contemporaries. 
"To be very honest, Salman Khan and Akshay Kumar what they are doing... They are in the league of their own. I am not even competing with them. They are doing wonderfully well and it is sweet of Salman what he said. "Having said that, I am not saying that this show is so different that we are not competing on the platform. In no way I want be derisive of the entertainment that they will provide on television through the respective shows that they are doing." 
He added the three shows cannot compete with each other as they are unique in their concepts and content. "But I really feel that this really is a different kind of platform, where it has a different sensibility, it is a new thing. I am not saying what they are doing has been old, has been there and done dead... But this is different. "It is a very hopeful and inspiring show. It will have entertainment. It is not plugged in to get an X number of ratings or audiences. The show is about sharing ideas. Hopefully we will be competing with ourselves for what 'TEDTalks...' has created over the years," he said. 
TEDTalks will be aired on Star Plus and few of the episodes have already been shot. You will see renowned screenwriter-lyricist Javed Akhtar, ace filmmaker Karan Johar and cricketer Mithali Raj sharing their success stories and ideas. 
(With PTI inputs)