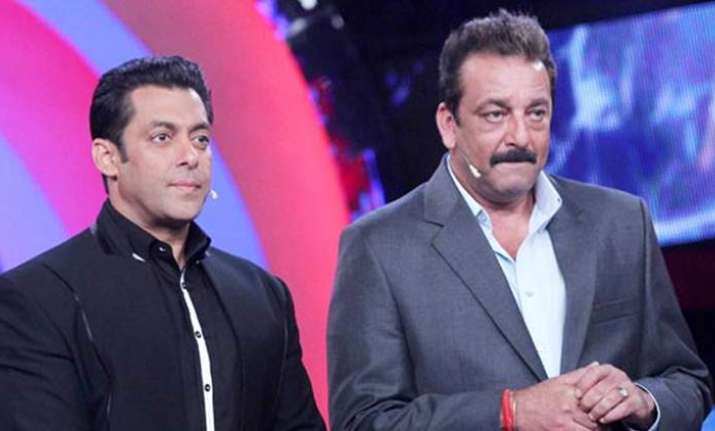 Friendship between Bollywood stars Sanjay Dutt and Salman Khan has always got lot of attention, especially after the former walked out of prison as a free man in February this year. Since Sanjay's exit from the prison, his close friend Salman hasn't met him.
And now it looks like Salman's behaviour has got on the wrong side of Sanju Baba. Media reports have it that at a recent event in New Delhi, Sanjay Dutt called Salman arrogant.
It all happened when Sanjay was interacting with media and participated in a rapid fire round. Media personnel asked Sanjay to tell one adjective for Salman, and Sanjay chose arrogant.
This is probably the first time that Sanjay has blurted something negative about Salman. For many months since his release, whenever Sanjay was questioned about Salman he either maintained stoic silence or asserted that nothing can sour their friendship.
It would be interesting to know how Salman reacts to this comment of Sanjay.
The reason for Salman avoiding Sanjay for months now is still not clear. There were many speculations that Salman would throw a lavish party at his farmhouse for Sanjay's homecoming. But, that didn't happen. Later there were many incidents when it was anticipated the two 'Saajan' actors would meet, but it never happened. It was also reported that Sanjay Dutt's wife Maanyata was trying to iron out the differences between them, but failed to become a peace broker.
This latest development in Sanjay-Salman's friendship hints that their bond has indeed gone sour.