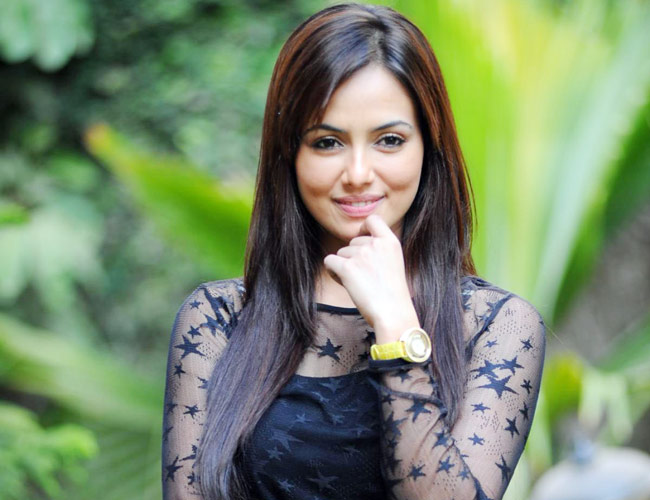 Actress Sana Khan's boyfriend Ismail Khan is in deep trouble over his attempts to allegedly tape women in his society. According to the media reports, Khan, who owns a flat in Aroma Housing Society, Oshiwara, has set up six CCTV cameras inside the building premises without prior permission.
The women in the society have alleged that they feel that they are being monitored lately.
"In the past, the cameras did not bother us too much but when he made some alterations to his flat that flouted the BMC regulations, we approached the BMC. When he found out that we had complained, he tried to threaten us and from his conversations, we realised that he had been monitoring our movements. Then we decided to lodge a complaint," a resident told a leading daily.
Ismail has been reportedly staying in the flat for a decade and claims to have installed the cameras around nine years ago for security reasons. However, the society members have alleged that Khan installed the cameras around four years ago and that he was never given the permission to do so in the first place.
Apparently, these cameras which are set up by the main gate, on the corners of the building, the lift lobby on the ground floor and one right outside his door, are different from the ones installed by the society.
"He had approached the then-society chairman but the latter never gave his consent. We have requested him to remove the cameras several times in the past but he refused to do so," said Sanjay Bansal, a member of the society.
In fact, he reportedly had a brawl with the society members asking if they could guarantee his security post the removal of cameras.
The matter was also taken up by filmmaker and activist Ashoke Pandit, who also owns a flat in the society. Pandit lodged a written complaint to the police commissioner, additional commissioner and chief minister.
"The ladies in our building have become conscious of what they are wearing and doing. Khan had applied for permission back in 2007 and despite our denying him, he went ahead and installed cameras," Ashok was quoted as saying in the report.
After Ismail turned deaf to the repeated requests of the society residents to remove the cameras, a notice was sent to him on August 11 through an advocate and a complaint has had been filed with the Oshiwara police on August 25. Apparently, Khan has failed to show the permissions from the police and society.