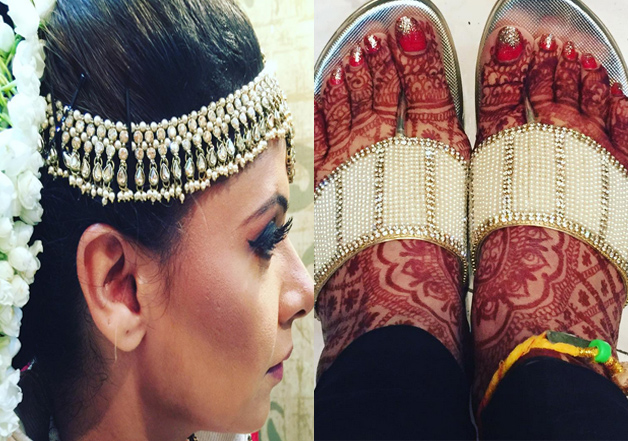 New Delhi: Former Bigg Boss contestant and actress Sambhavna Seth is marrying her long time boyfriend Avinash Dwivedi in Delhi today. The couple have been together for almost five years and they are enjoying every bit of their big day.
At least, the bride is.
Sambhavna took to Instagram to share pictures of her as she gets ready to be a bride. Here are a few of them for you:
Sambhavna and Avinash have been trying to convince their parents to accept their love for a while now. After a lot of resistance from the parents, Sambhavna and Avinash are finally taking the leap.
These happy pictures of Sambhavna with her family in the pre-wedding functions point out that now all is fine between them.
Sambhavna let her hair loose and danced her heart out at the mehendi ceremony.
The wedding is supposed to be a low key affair with only close friends and family in attendance. Speaking on why she chose to avoid a lot of pomp and show around it, Sambhavna reportedly told a leading daily, "Yes, there will be no one from the industry as these ceremonies were meant to be a private affair, but we will have a separate party held especially for our Mumbai friends soon. I mean, they can't leave their work and come here for 3-4 days, and the wedding had to be in Delhi because both Avinash and I are from here."
The bride failing to contain her excitement told that she is glad that the day is here. "Of course, I am very happy, so much so that even words are failing me today. After all we have been together for the past five years, so getting married to her is indeed a big deal for me," Sambhavna added.
Sambhavna and Avinash surely have restored faith in true love for many.