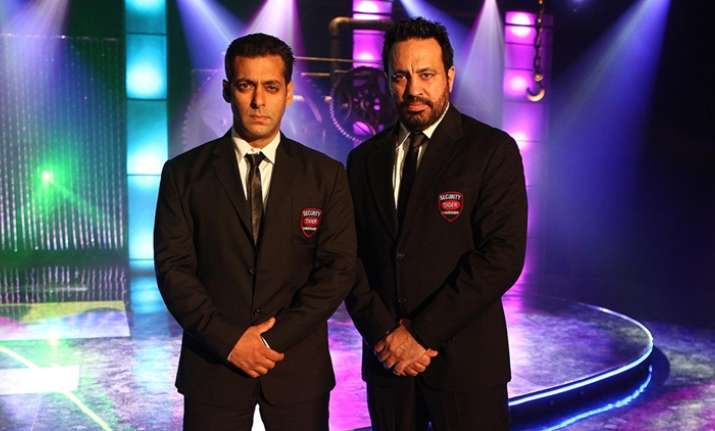 Salman Khan's bodyguard for 18 years Gurmeet Singh aka Shera has denied the charges of physical assault against him, saying he wasn't involved in any corporal brawl.
Victim Akhtar Qureshi has alleged that he was hit by Salman's bodyguard with pistol butt along with two other bodyguards, after Shera had a heated argument with victim's friend over the phone. He also filed a complaint at DN Nagar police station after which Shera was arrested for questioning.
While the police is investigating the matter, Shera has pleaded not guilty in the matter.
Before being taken away by the cops, Salman's confidant spoke about the entire incident to a leading news channel. Shera stated that had visited Kokilaben Hospital to meet a friend on Tuesday evening and later went to Pop Tate's Restaurant in Malad West Mumbai, where he had a verbal argument over the phone.
Shera emphasised that no physical scuffle occurred that evening and he is also unaware of the charges imposed against him. Reportedly
He is said to have been booked under Section 326, 503 and 504 of the Indian Penal Code. Besides, Akhtar has, reportedly, suffered a fracture along with several other injuries
Reportedly, police has recorded Shera's statement in the case and is also examining the CCTV footages pf the crime scene for further investigation.
On the other hand, Salman Khan and his family have maintained a dignified silence in this case. However, if the gossip mongers are to be believed, though the Khan family have no reason not to believe Shera, they have decided to speak post the police arrive on a conclusion.