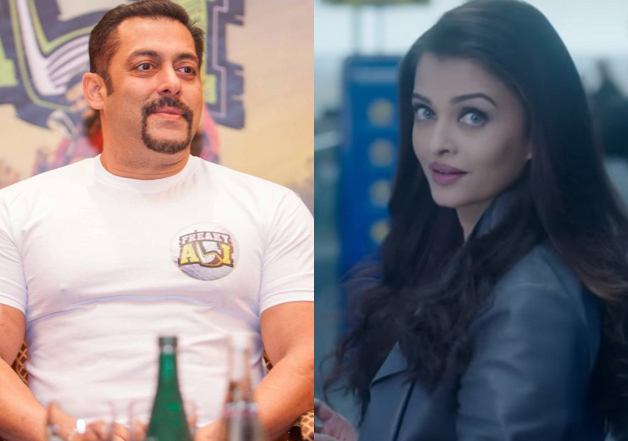 It's been over a decade that Salman Khan and Aishwarya Rai parted ways with each other. Though the couple was once madly in love with each other, the two ended their relationship on a sour note.
But even after so many years of their break up, every time Salman crosses Aish's way, it creates a buzz in the tinselvile.
This time, however, the 'Sultan' actor's past affair is making to the headlines because of his reaction to the teaser of 'Ae Dil Hai Mushkil' which features Salman's ex-flame in the lead.
Salman Khan, according to the media reports, is in complete awe of Aish's breath-taking avatar and couldn't take his eyes off the former beauty queen.
According to the media reports, his instant reaction after watching the teaser was "She's so beautiful!".
Though, it is clear that the 'Sultan' actor is still blown away Aishwarya's charm, yet his reaction came as a surprise for everyone.
Wondering why?
The 'Ae Dil Hai Mushkil' teaser had several steamy scenes between Aishwarya and Ranbir Kapoor. While the actor seems to still holds a special place for Aish in his heart, it is reported that Khan doesn't share a cordial relation with RK as well. After all, Ranbir swept away Katrina from Salman.
But looks like the 'Sultan' actor chose to set aside his grudges this time and was highly impressed by the ADHM teaser.
Directed by Karan Johar, 'Ae Dil Hai Mushkil' also features Anushka Sharma and Fawad Khan in key roles. The movie is scheduled to release on October 28 and will be clashing with Ajay Devgn's 'Shivaay' at the box office.