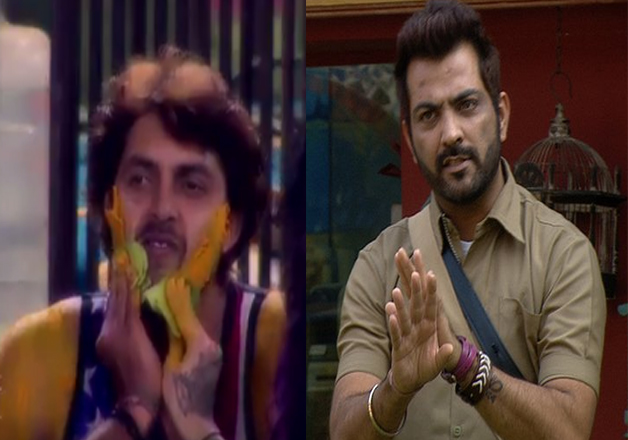 The controversial TV reality show 'Bigg Boss 10' will soon celebrate the marriage of contestant Mona lisa with her long time boyfriend Vikrant Singh. As every wedding is incomplete without an upset guest, 'Bigg boss' house also has someone who is not happy with Monalisa's beau and he is none other than Manu Punjabi.
It seems that the talkative nature of Vikrat has upset Manu who said that the former was not thinking before speaking. On the other hand Vikrant is not leaving a single chance to interact with rest of the contestants. He talked with Lopa, Monalisa and Rohan about Manu and Manveer saying that they will know their reality after watching the episodes.
One of Vikrat's jokes didn't go well with Lopa who took it with heart. Reacting on it Manu said that Mona lisa's beau was like a rapid fire and always keeps speaking.
The rituals of Mona lisa's marriage will start from today in 'Bigg Boss'.
This is known to all that Mona's increasing proximity with Manu raised many eyebrows inside and outside the house. When Vikrant entered the house during the 'Battery' task, he also talked on the matter. Now, the coming time will tell if the house will be spared from fights.
The grand finale of the show will be held on January 29.