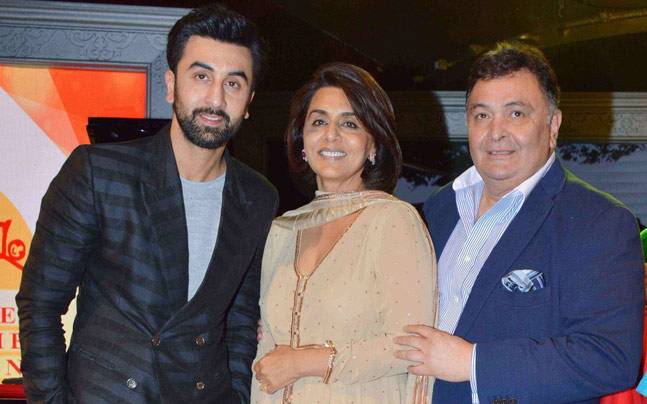 New Delhi: Looks like after seeing their son Ranbir Kapoor fail at relationships multiple times, parents Rishi and Neetu Kapoor have taken it upon themselves to find their daughter in law. If reports are to be believed, papa and mummy Kapoor are on a bride searching spree for beta RK.
A report published in a leading daily pointed out the same. The report said that Ranbir's mom Neetu is worried about his marriage and has decided to find a suitable match for her son on her own.
"Ranbir is now over 30, and shows no inclination to find his own life partner. His parents gave him full freedom to choose whoever he wishes. But this freedom has not yielded any practical results.Ranbir is now stubbornly single and disinclined to get into another relationship. His parents have now taken on themselves the task of finding him a wife,"
said a source to the daily.
So, what are the criteria on which the star parents are emphasising on? Reportedly, they want a 'bahu' who has no Bollywood connection. This seems only legit given Ranbir's history with Bollywood babes hasn't been sweet.
The source further added,
"With their daughter's (Riddhima) help Rishi (Kapoor; Ranbir's father) and Neetu Kapoor are drawing up a list of prospective brides for their son."
Earlier this year, Ranbir broke up with his long time girlfriend actress Katrina Kaif.  Before Katrina, he was in a relationship with actress Deepika Padukone but that too did not work out.
Let us see if parents Kapoor are able to find a bride for the 33 year old Ranbir or not.